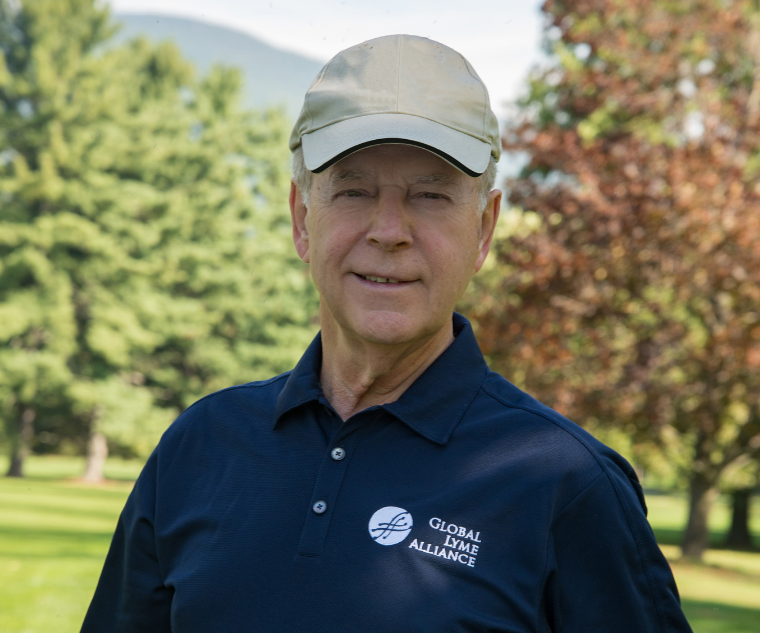 Life hasn't always been easy for William Beesmer, a life-long resident of West Hurley, New York. Born into an impoverished family in 1943, he and his 15 brothers and sisters grew up in a home without the conveniences many of us take for granted—there was no electricity, no indoor toilet, not even a refrigerator (ice was delivered and stored in an ice box). His father died suddenly of a brain aneurysm at age 48, a few months before Beesmer's mother gave birth to their 16th child.
Beesmer still vividly remembers how his family had lived on food they received from welfare, friendly neighbors, and "lots of bartering" for credit at the local general store. Then, to make things worse, his family lost their home in a fire when Beesmer was still a teenager.
Neverthless, rather than lament his situation, Beesmer refused to let his circumstances color his outlook on life. Instead, the now-retired business development executive calls himself "damn lucky."
He recalls how many people helped him as he was growing up. When he declined his high school guidance counselor's suggestion to join the track team because he had a job in the local grocery's produce department, the guidance counselor—also the track coach—reworked Beesmer's classroom schedule so he could participate in sports and still hold the job. Beesmer wound up earning multiple varsity letters in track, football and basketball.
Moreover, when he thought it wasn't even worth applying to a college because he couldn't afford the tuition, he learned—much to his amazement—that his guidance counselor had actually already applied for him. Beesmer left high school with an award for "Admirable Determination." Two years later, against all odds, he says, he graduated from SUNY-Delhi with an Associate's degree in accounting. Beesmer then earned his B.S. degree at Marist College in Poughkeepsie, New York.
Fast-forward to six years ago. Beesmer was well into comfortable retirement when, after seeing countless doctors, he was diagnosed with Lyme disease. He had been suffering from pain, he says, "so excruciating that sometimes I wished I was dead. Lyme really hits your psyche!" Beesmer also experienced muscle atrophy, knee damage requiring surgery, and could not walk or drive for almost a year without aid of crutches, cane or a walker.
Once again, Beesmer says, he was helped by his many friends and family members who assisted him during doctor's and hospital visits, grocery shopping, cleaning his house, doing yard work and a host of other tasks.
Although he is feeling much better today, Lyme continues to affect his daily life with brain fog, fatigue and physical imbalance. "I was an active individual sometimes playing 36 holes of golf a day," he says. "Now I'm lucky if I can play nine holes. And I can't ride my bike anymore because I'm afraid I'll fall off."
Yet Beesmer has been left with a deep appreciation of the many blessings he's received throughout his life. "It boggles my mind how many people helped me along the way," he says. "That's why I want to help others. I've become pretty benevolent."
Among other philanthropic efforts, he has funded the "William Beesmer Admirable Determination Scholarship" at his former high school and has endowed an annual scholarship for college-related expenses at SUNY-Delhi, where he served on the College Foundation's Board of Directors for 20 years.
A year ago, Beesmer decided he wanted to support Lyme disease research. He looked at a number of organizations before making a decision about which one to support. "I wanted to see the financial statements, what the organization had done, what it had accomplished," he said. "Then I spoke to someone at Global Lyme Alliance (GLA) and they gladly gave me the information I needed. They were totally professional and financially impressive. GLA surfaced to the top of my search very quickly."
In addition to his making a financial contribution, he is helping GLA with its ongoing fundraising efforts. "To date, the organization has funded more than $12 million in innovative research grants," he says. "But this isn't enough given the rampant spread of Lyme and related diseases with no cure or remedy currently available."
Recently, he sent a letter to friends, family and others he knows asking them to donate to Lyme research. "I am not doing this for me," he wrote, "but for the many others suffering from this obscure disease." To date, he has raised over $75,000 and is quick to add that it's not too late to give: GLA.org/donate.
Beesmer also complemented his philanthropic giving by volunteering to become a GLA Ambassador, as such he'll engage with and educate his community about how to prevent tick bites, presently the only sure fire way to avoid Lyme and its tick-borne co-infections. Among his other activities, he plans to speak to the Hurley Senior Citizens, his local Church, and have a one-page letter in the church's monthly newsletter.
The general public needs to be made aware of the risk of this horrific disease and how to protect themselves," he said. "I want to provide them with that knowledge and make a difference in their lives."
To ensure that his funding continues well into the future, Beesmer has—like many who choose to support their favorite charity—included GLA in his estate planning. "A lot of people don't think about giving to a nonprofit until it's too late," he says. "Including a gift to GLA is easy—it only takes one sentence in your will—and ensures you make a lasting commitment." Because the gift doesn't occur until after your lifetime, he noted, it doesn't affect your current budget plans and you can change your mind if you want, making it easy for the gift to align with your life circumstances.
"You can give a donation now or give funds later," Beesmer says. "It's up to you. But it's important to make the commitment to help. I hope others will join with me in fighting to eradicate Lyme in the not too distant future."
##
Global Lyme Alliance stands ready to help you with an array of gift planning options. Whatever your wishes, GLA can work with you and your advisors on the solution that best fits your needs. Please contact Stacy Velarde at 203-921-7572 or stacy.velarde@GLA.org.