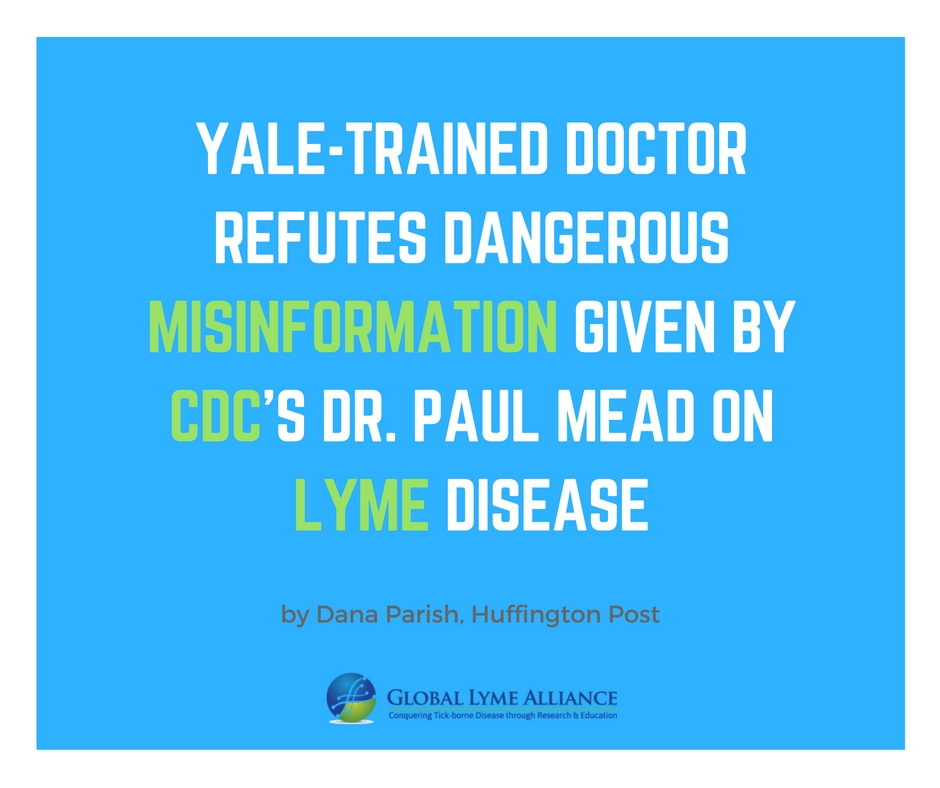 from Huffington Post, August 16, 2016
by Dana Parish
Yale-Trained Doctor Refutes Dangerous Misinformation Given by CDC's Dr. Paul Mead on Fox 5 Lyme Special
Also interviewed was the
CDC's
Paul Mead, MD, Chief of Epidemiology and Surveillance Activity of the Bacterial Diseases Branch of the Centers for Disease Control and Prevention. You can watch that
here.
To help chronic Lyme patients who feel that the CDC has once again turned its back on them, Phillips wrote a formal rebuttal to some of Mead's statements and Fox 5 posted it on
their Facebook page.
Fox invited Mead to comment further but that request remains "under review."
See Mead's statements and Phillips' responses below and watch the TV special and all of the unedited interviews here.
Please join the conversation and add your comments below. We look forward to hearing from you.
Mead: "typically people with early stages of disease get a rash..." Phillips: I don't actually think it's accurate to say that this is typical. The initial published findings by Steere documented that 25% of patients recalled a history of rash compatible with erythema migrans (EM). Other published research has pegged the rate of prior EM in late Lyme patients at 22%. Part of the problem with some of the research that demonstrates a very high rate of EM in Lyme disease is that it's part of the CDC reporting criteria as well as being a common diagnostic criterion. So the CDC's statistics on the rates of EM in early Lyme may be inherently skewed. It may be likened to publishing a study that 95% of people in prison have committed a crime. Mead: "well, actually 'the great imitator' is a term used to refer to syphilis which is a different disease" Phillips: Well, actually, although syphilis was a previous illness given this nickname, Lyme disease has also carried the moniker in the medical literature. A Pubmed search of 'great imitator' and 'lyme' returned 23 results. This is because Lyme can present in so many varied ways, able to mimic a broad array of diseases.