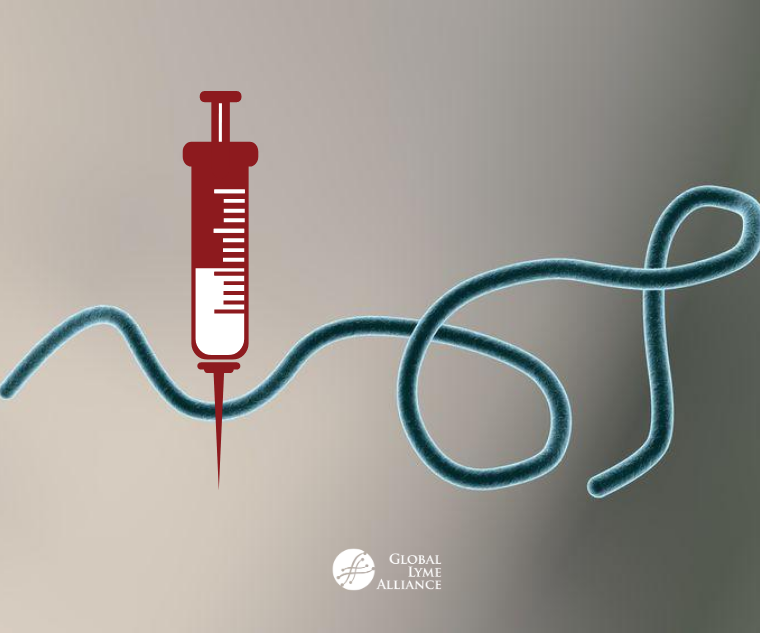 ZEUS Scientific announces FDA clearance of its ZEUS Borrelia Modified Two-Tiered Testing™ algorithm, a paradigm shift in lab testing for Lyme disease.
ZEUS Scientific, a leading global diagnostic solutions company announced the launch of its ZEUS Borrelia Modified Two-Tiered Testing™ (MTTT) algorithm following clearance from the U.S. Food and Drug Administration. Approval of this MTTT algorithm represents a true paradigm shift in laboratory testing for Lyme disease. Lyme disease, caused by the bacterium Borrelia burgdorferi, is the most common vector-borne disease in the United States and is transmitted to humans through the bite of infected blacklegged ticks. Cases of Lyme disease have exploded since the 1990s to more than 427,000 cases annually and have been found in all 50 states. The number of cases in Europe is also on the rise. Chris Howard, Chief Commercial Officer at ZEUS Scientific stated, "With nearly 30% of early Lyme disease cases being potentially missed by the current STTT algorithm due to the insensitivity of immunoblot tests(8), we are ecstatic to have successfully improved one of the most challenging aspects of diagnosis: detecting the disease early, before a robust immune response has been developed by some patients." Howard continued, "Our ZEUS Borrelia MTTT™ algorithm detected up to 30% more acute Lyme disease cases relative to the STTT, significantly reducing the number of missed clinically positive patient samples(1) while maximizing lab efficiency with fully automatable immunoassays." Clinical labs have been burdened by the complexities and subjectivity of immunoblot testing for years, often needing to send these tests out to reference labs, leading to longer turnaround time for test results, increased resource allocation and higher costs. The advantages of implementing ZEUS Borrelia MTTT™ are as follows. The all-ELISA algorithm is the simple, sensitive and specific alternative that is changing the game in Lyme disease testing.

ZEUS Borrelia MTTT™ Advantages
Reduces the number of missed clinically positive patient samples, especially in early Lyme (stage 1 and 2)
Removes burden of blots and subjectivity of readings
Enables simple and flexible first-tier and second-tier testing
Improves overall lab workflow and cost efficiencies, eliminating send-outs
Improves turnaround time
"We envisioned a similar MTTT concept more than ten years ago, but were unable to convince regulators of this powerful concept at that time(10). Since then, many other accomplished researchers have repeatedly demonstrated that the MTTT algorithm is clinically more sensitive, yet equally as specific as the STTT algorithm." stated Mark Kopnitsky, Chief Scientific Officer of ZEUS Scientific. "We are thrilled that we can finally offer this MTTT algorithm to the clinical laboratories and hope to improve their ability to detect cases of early Lyme disease." "The prevalence of Lyme disease is growing and is difficult to diagnose early, at a time when patients need it most," stated Scott Tourville, Chief Executive Officer of ZEUS Scientific. "This testing paradigm shift is a successful response to longstanding clinical and workflow challenges in the laboratory. I am extremely proud of our research and clinical trial teams in making the promise of MTTT a reality. Labs gain fast, accurate results through an efficient protocol, doctors gain higher confidence in diagnostic assessment, and patients achieve better care with appropriate diagnosis." Tune in, the ZEUS Borrelia MTTT™ to be Featured on Lifetime Network's Access Health Series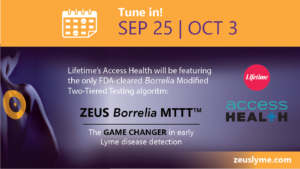 Learn more about ZEUS Borrelia MTTT™ for Lyme disease at zeuslyme.com.