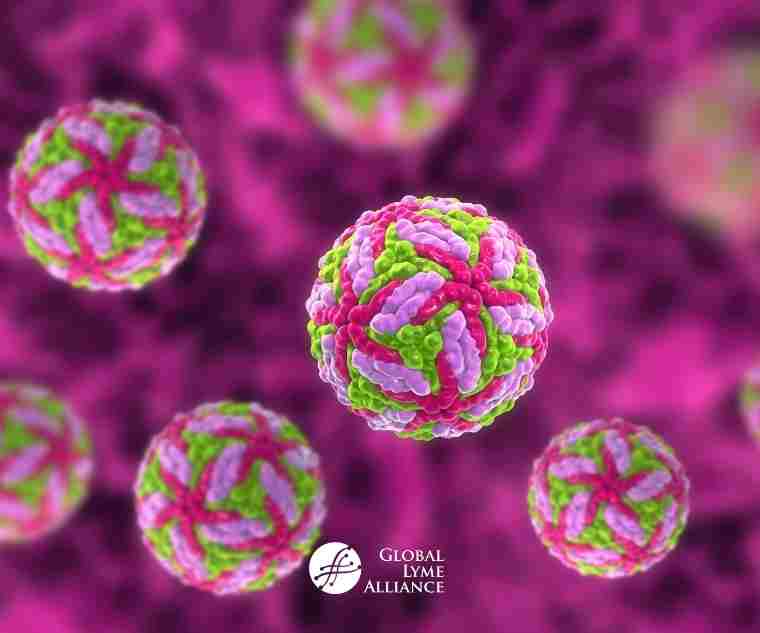 The number of ticks carrying Powassan virus is at an all time high. Employ tick prevention strategies to avoid contracting this new tick-borne disease.
With tick season around the corner, it's not just Lyme disease you need to worry about. In addition to watching for signs of other tick-borne illnesses such as anaplasmosis and babesiosis, you also need to be aware of a dangerous tick-borne illness that is on the rise: Powassan virus. A new report by the Pennsylvania Department of Environmental Protection (DEP) found that 92% of ticks in Lawrence Township Recreational Park in Pennsylvania carried deer tick virus, the variant of Powassan virus transmitted by the same ticks that carry Lyme disease.
This is the highest-ever recorded concentration of ticks carrying deer tick virus, which is becoming more common. Between 2011 and 2014, 44 cases of Powassan virus were reported in the U.S.; between 2016 and 2020, that number more than tripled to 134. While 134 cases may sound small compared to the 476,000 people diagnosed with Lyme disease annually, the geographic range of Powassan virus is spreading. It is most prevalent in the Northeast and Great Lakes regions, with cases recently being reported in New York, Massachusetts, and the upper Midwest.
Scientists are not yet sure the cause of the high rate of deer tick virus in the Pennsylvania park, nor have such numbers been reported in other states. However, if you live in or travel to an area where black-legged ticks are found, Powassan virus should be on your radar, because its consequences can be severe. According to the CDC, many people with Powassan virus don't have symptoms, but mild Powassan virus can cause fever, headache, vomiting, and weakness. More serious cases can cause meningitis and encephalitis (causing confusion, loss of coordination, difficulty speaking, and seizures), and even death.
Perhaps even more alarming is how quickly the virus can be transmitted. Whereas it can take hours or even days for a tick to transmit Lyme and most other tick-borne diseases, Powassan virus can be transmitted in as little as 15 minutes. And here's the worst part: there is currently no treatment for Powassan virus. Some people with serious manifestations are hospitalized; of those who survive, half have long-term symptoms including recurring headaches, loss of muscle mass and strength, and memory problems.
Those who get Powassan virus symptoms usually notice them within one week to one month after a tick bite. The virus is diagnosed based on clinical signs and symptoms, history of exposure, and tests of blood or spinal fluid.
The best way to prevent Powassan virus is to use effective prevention techniques. Also, remember to Be Tick AWARE: Avoid areas where ticks live; Wear light-colored clothing and tuck shirts and pants in; Apply EPA-approved tick repellent; Remove clothing when you get inside, and put in the dryer for 10-15 minutes on high heat; and Examine yourself and your pets for ticks. If you notice symptoms of Powassan virus, seek medical care immediately.