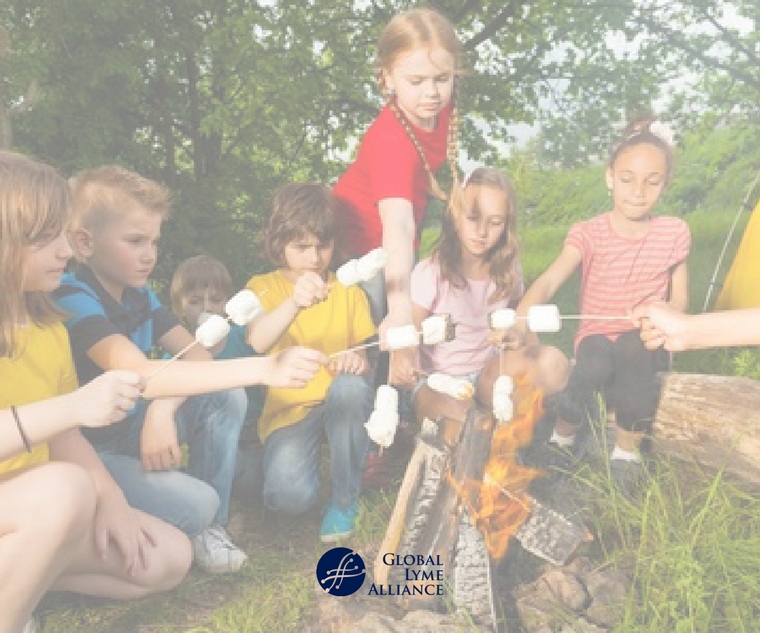 How new tick bite prevention and awareness program kept kids safer at summer camp
Kids at camp love outdoor adventures such as hiking through dense forests, lying on leaf litter to stare at night-time stars, playing on grassy fields. But, unfortunately, these settings can put campers at risk of ticks and tick-borne infections. A bite from a teensy tick can cause Lyme disease as well as a host of potentially debilitating illnesses such as Babesiosis, Anaplasmosis, Bartonella and Ehrlichiosis. To help protect campers from ticks and tick-borne disease, this past summer Global Lyme Alliance (GLA) launched the " Be Tick Aware" program in association with Ivy Oaks Analytics (IOA), a Virginia company that seeks to reduce the public health threat of ticks, mosquitos and poison ivy in summer camps. Camps in seven states known as hotbeds for ticks—Connecticut, Pennsylvania, New Jersey, New York, Virginia, Massachusetts, and Maine—participated in the program.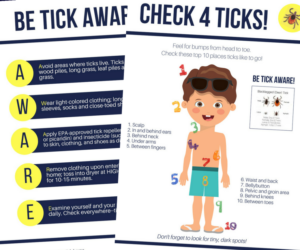 Each summer camp that signed on to this program received GLA's "Be Tick Aware" prevention kit which contained a poster with awareness tips, a tick removal tool, a "Check 4 Ticks" body check poster and a tick identification card. "Ticks wait for unsuspecting children who run and play outdoors without caution," said GLA's CEO Scott Santarella. "It was important for us to promote tick-bite prevention." Looking back on the summer, Isaiah Ham, Ivy Oaks president, estimated that some 100,000 people—campers, parents, camp staffs—benefited from the program. "There was a huge reduction in the number of ticks at most of the 64 camps we worked with," he said. "Not only was it a really good year in getting camps to sign up, but it was a really good year in terms of protecting people." He said that many camps had posted GLA's posters in their health centers to help educate camp staff and guests about tick-borne disease prevention.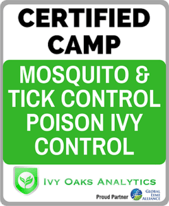 "Our campers and staff were in a much safer environment and we saw an improvement in tick numbers at our camp," wrote Scott Rothschild, owner and director of Connecticut's Kenmont & Kenwood Camps, in a testimonial letter sent to Ham. "We couldn't be happier." And Joel Rutkowski, owner and director of Pennsylvania's Indian Head Camp wrote that his camp was "proud" to have partnered with Ivy Oaks, calling it "a company committed to protecting children." There are more than 330,000 new cases of Lyme disease in the U.S. each year and children ages 3–14 are at the greatest risk not only for Lyme disease, but for its various debilitating co-infections. With no accurate diagnostic test, no standard of treatment, and no cure, proactive measures to prevent tick bites are vital. Ham is busy this fall meeting with new camps and going to trade shows in an effort to recruit camps for Ivy Oaks 2018 summer program. In addition, he urges parents to contact Ivy Oaks directly if they are interested in having the tick-protection program at their child's camp. "Hearing from a parent about our safety program can mean a great deal to a camp owner," said Ham. "If a parent wants to see their kid's camp implement our program, they can contact us and we will contact the camp together to share how our services can help. I hope that a lot more camps join us in preventing Lyme disease and the ticks that cause it."