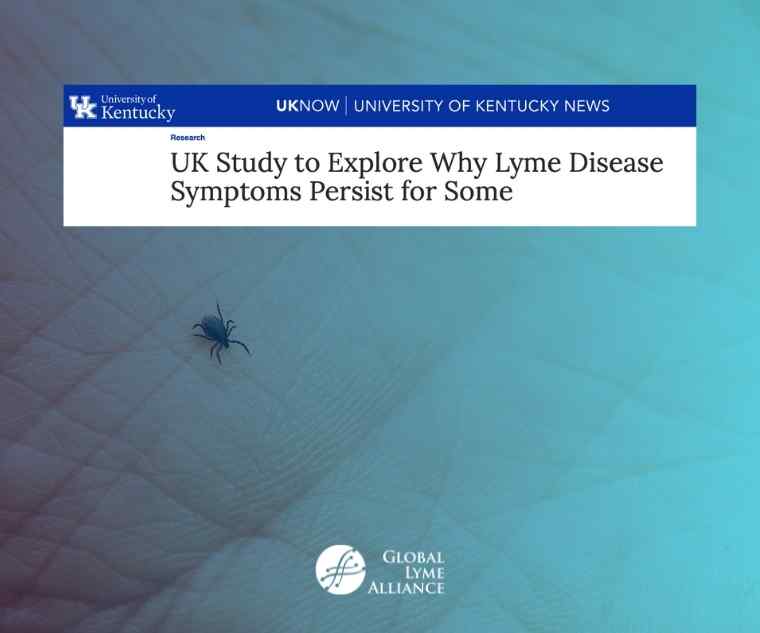 This article, written by Elizabeth Chapin for the University of Kentucky, is important because the research will explore the relationship between B. burgdorferi infection, antibiotics, and the gut microbiome, potentially leading to more effective ways to treat Lyme disease.
LEXINGTON, Ky. (March 4, 2022) — Although most cases of Lyme disease can be cured with a two-to-four-week course of antibiotics, some patients still experience lingering, debilitating effects of the disease months after they finish treatment.
Researchers in the University of Kentucky's College of Medicine are seeking to understand if the antibiotic regimen used to treat Lyme disease could also be contributing to Post-Treatment Lyme Disease Syndrome (PTLDS), which includes ongoing symptoms of pain, fatigue or difficulty thinking.
Antibiotics can cause imbalances to the gut microbiome, the trillions of microbes essential to health and immune system function. Known as dysbiosis, these disruptions are linked to various autoimmune and inflammatory diseases, as well as cardiovascular disease and depression.
The study, supported by the Global Lyme Alliance and co-led by Ilhem Messaoudi, Ph.D., and Brian Stevenson, Ph.D., in the Department of Microbiology, Immunology and Molecular Genetics, will be the first to assess the role of dysbiosis in the development of PTLDS.
Lyme disease is a tick-borne illness caused by the bacteria Borrelia burgdorferi. The Centers for Disease Control and Prevention estimates that 476,000 Americans are diagnosed with Lyme disease each year.
To read the rest of the article, click here.