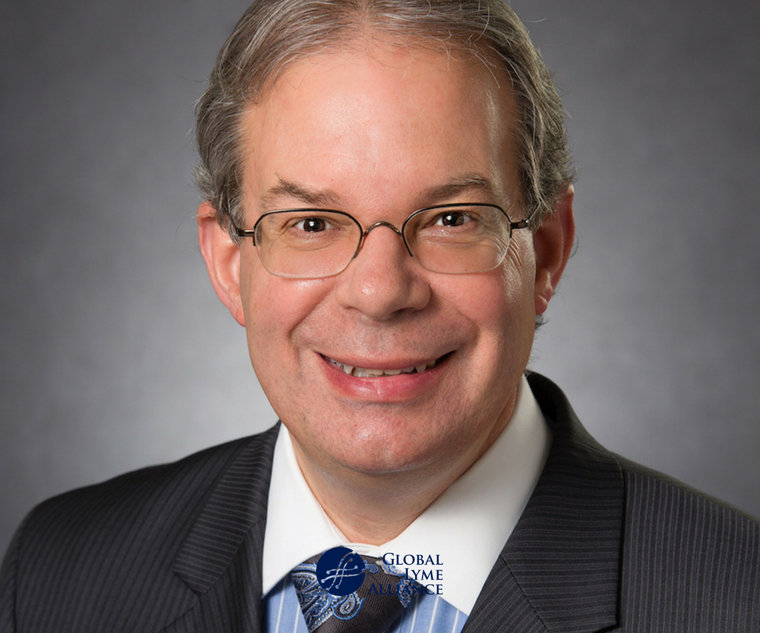 Press Release:

New members contribute expertise in multi-disciplinary areas to GLA's Lyme disease research and scientific programs.
STAMFORD, CONNECTICUT (July 10, 2018)
Global Lyme Alliance (GLA), the leading 501(c)(3) dedicated to conquering Lyme and other tick-borne diseases through research, education and awareness, today announced the appointments of five new members to its world-renowned Scientific Advisory Board.
GLA's Scientific Advisory Board (SAB) is made up of distinguished researchers and clinical innovators who provide strategic guidance and direction for its research and scientific programs. The SAB plays a critical role in GLA's mission to find answers that will impact patients, and ensure that research funding goes to the programs judged to have the best prospects of delivering measurable results and the greatest impact. To date, GLA has awarded more than $10 million in research grant funding, making it the largest 501(c)(3) funder of Lyme and tick-borne disease research.
We are thrilled these outstanding scientists have decided to work with GLA. They each bring a unique skillset and approach to help solve the escalating problem of Lyme and tick-borne disease," said Timothy J. Sellati, Ph.D., GLA's Chief Scientific Officer. "We look forward to their input as we work to better diagnose, treat, prevent and ultimately cure tick-borne diseases."
The five individuals join GLA's ten other esteemed SAB members who have all made valuable contributions to the understanding, diagnosis and treatment of Lyme. The new members are:
John Belisle, Ph.D., Professor in the Department of Microbiology, Immunology and Pathology at Colorado State University, Fort Collins, CO. His work focuses on the physiology of bacterial pathogens and how they trigger metabolic responses in the human host. Because different pathogens trigger production of different metabolites, those differences can be used to diagnose patients in a highly specific and sensitive way.

Linden T. Hu, M.D.,

Vice Dean of Research and Professor of Molecular Biology and Microbiology

at

Tufts University School of Medicine

, Boston, MA. Dr. Hu's lab studies the interactions of Borrelia burgdorferi, the causative agent of Lyme disease, and its mammalian hosts. His lab is also interested in understanding how the organism is able to detect its environment and escape killing by the host immune system.

Adriana Marques, M.D., Chief of a Clinical Studies Unit within the National Institute of Allergy and Infectious Diseases at the National Institutes of Health, Bethesda, MD. Her work encompasses the development of new diagnostic tests and identification of biomarkers for Lyme disease.

Susan Swedo, M.D., Chief of the Pediatrics & Developmental Neuroscience Branch at the National Institute of Mental Health, Bethesda, M.D. She is a recognized leader in the study of Pediatric Autoimmune Neuropsychiatric Disorders Associated with Streptococcal infections, known as PANDAS.

R. Mark Wooten, Ph.D., Department of Microbiology and Immunology, University of Toledo College of Medicine, Toledo, OH. He has particular expertise in live imaging techniques and has shown how spirochetes engage and evade the host immune system using real-time fluorescence video microscopy in live animals infected with B. burgdorferi.
REQUEST FOR PROPOSALS
GLA is now accepting grant proposals for its 2018-19 grant funding cycle. Grant applications are due by August 1, 2018, midnight EST. Award decisions will be announced in January 2019. For more information, go to GLA.org.
RESEARCH REPORT
With an unrivaled focus on the science of Lyme, GLA recently issued its inaugural research report, a first for any Lyme disease organization in the nation. The 42-page report covers all research activities undertaken by GLA and its predecessor organizations—Lyme Research Alliance and Tick-Borne Disease Alliance. It also outlines GLA's role as an early-stage funder of numerous firsts in the Lyme research world to benefit patients, and how GLA-funded researchers have advanced from GLA seed funding to significant support from the National Institutes of Health (NIH) and other major funding institutions.
---
### ABOUT GLOBAL LYME ALLIANCE
Global Lyme Alliance (GLA) is the leading 501(c)(3) dedicated to conquering Lyme and other tick-borne diseases through research, education and awareness. GLA has gained national prominence for funding the most urgent and promising research in the field, while expanding education and awareness programs for the general public and physicians. Learn more at GLA.org.