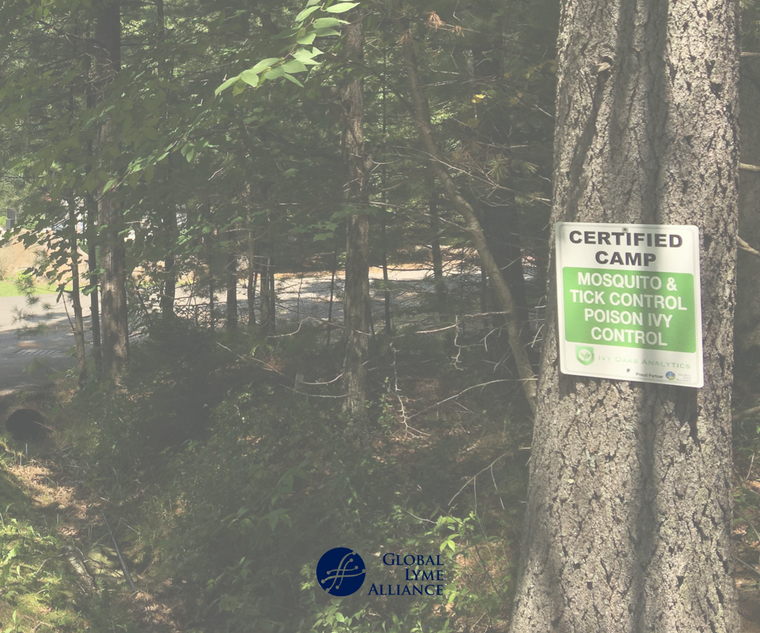 PRESS RELEASE: Global Lyme Alliance and Ivy Oaks Analytics implement tick prevention program to more than 100 summer camps
STAMFORD, CONNECTICUT (May 1, 2018)
Summer is right around the corner which means parents are deciding where to send their children for an awesome summer camp experience. While selecting a camp based on range of activities and reputation is important, one key detail that often escapes parents' attention is looking for a camp that understands the risk of disease-carrying ticks, and implements a comprehensive tick-bite prevention program. Global Lyme Alliance (GLA) through its partnership with Ivy Oaks Analytics is working to protect campers from the threats of tick-borne illnesses. State and local governments do not evaluate tick populations or Lyme risk when licensing summer camps. Some camps have high tick populations and children every summer contract Lyme or other tick-borne diseases.
Parents are often not aware of this when they select a camp.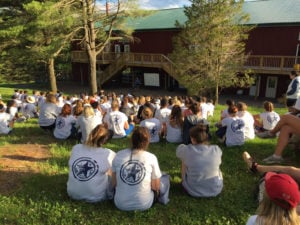 To protect campers and staff, Ivy Oaks offers a large-scale tick population monitoring and control program. Last summer, some 100,000 people—campers, parents, camp staffs—benefited from it. "It's good to see how many camps have decided to implement these modern safety measures," said Isaiah Ham, president and founder of Ivy Oaks. Ivy Oaks provides ongoing tracking of tick populations, host oriented tick control, landscape modification solutions, natural control methods and more. Staff at each participating camp also receive tick safety training through GLA's "Be Tick AWARE" program. Each camp receives a kit that contains a "Check 4 Ticks" body check poster, a tick-remover tool, a tick identification card and a poster with awareness tips. GLA also makes the kits available to the public at BeTickAWARE.org. Camps which implement this program receive an advanced public health safety certification from Ivy Oaks that is recognized by GLA. To date, there is no method for a parent to know how bad the ticks are at each individual summer camp. The Ivy Oaks certification is the lone credential available which indicates camp tick safety standards. More than 329,000 people in the U.S. are infected with Lyme disease each year, according to the Centers for Disease Control and Prevention. The disease is spread by tiny deer ticks (each about the size of a poppy seed). Children ages 3 to 14 are at particularly high risk for tick bites and have the highest national incidence of Lyme disease. Ticks are found in many settings at outdoor camps, including playing fields, shady wooded areas, woodland trails, tall grasses, stone walls, leaf litter, fallen logs and even wooden picnic tables.
"Tick populations have skyrocketed in the past few years, putting our children at greater risk than ever," said Scott Santarella, CEO of GLA, the leading nonprofit dedicated to conquering Lyme and tick-borne diseases through research, education and awareness. "Unfortunately, microscopic ticks are just waiting for unsuspecting children who love to roll around the grass and explore the great outdoors." Camp directors who have implemented the Ivy Oaks program say it provides campers, staff members and parents with a safer summer camp experience. "Isaiah and his team help manage tick and mosquito populations to extremely low numbers," said Joel Rutkowski, owner and director of Indian Head Camp in Equinunk, Pennsylvania, in a testimonial letter to Ham. "Their treatment significantly reduced the risk to our campers and staff making IHC a healthier and safer community."
"We are a program-based camp comprised in large part by Outdoor Adventure activities and team-and trust-building obstacle courses in the woods," said Michael Etra, associate director of Camp Pontiac in Copake, New York. "As a facility owned and operated by two doctors whose primary focus is the health and safety of our campers, partnering with Ivy Oaks Analytics gives us and our camp families confidence that we've got professional controls in place to mitigate Lyme exposure." So far, camps recognized by GLA for implementing Ivy Oaks advanced tick population control and staff training program exist in Connecticut, Georgia, Maine, Massachusetts, Michigan, New Jersey, New Hampshire, New York, North Carolina, Ohio, Pennsylvania, Vermont, Virginia, and Wisconsin. A list of Ivy Oaks certified camps can be found on the GLA website.
### ABOUT GLOBAL LYME ALLIANCE
Global Lyme Alliance (GLA) is the leading 501(c)(3) dedicated to conquering Lyme disease through research, education and awareness. GLA has gained national prominence for funding the most urgent and promising research in the field, while expanding education and awareness programs for the general public and physicians. Learn more at GLA.org.
### ABOUT IVY OAKS ANALYTICS
Ivy Oaks is a public health control company that specializes in large-scale commercial tick, mosquito and poison ivy control and population monitoring at campgrounds, resorts and summer camps. Learn more at IvyOaksAnalytics.com or call 1-844-IVY-OAKS