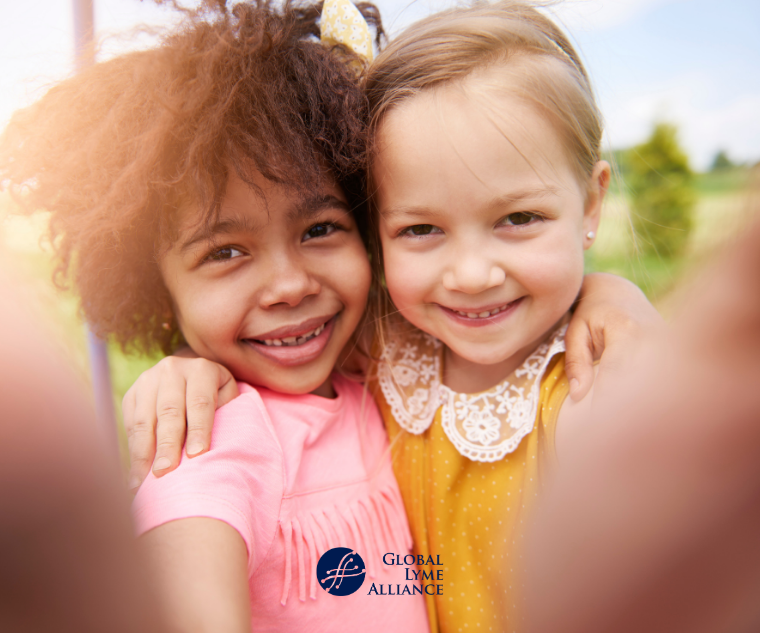 by Mayla Hsu, Ph.D., Director of Research and Science, GLA
In the late 1970s, children presenting with arthritic symptoms were among the first cases of what is now known to be Lyme disease. Almost 50 years later, the incidence among kids remains high. Despite an estimated 400,000 new cases of Lyme disease annually in the U.S., with more than half being children, focused research to develop accurate diagnostics and improved treatments for them is lacking.
Global Lyme Alliance (GLA) funded the Pedi Lyme Net led by Lise Nigrovic, M.D., M.P.H., of the Division of Emergency Medicine at Boston Children's Hospital.
To address this critical need, Global Lyme Alliance (GLA) funded the Pedi Lyme Net led by Lise Nigrovic, M.D., M.P.H., of the Division of Emergency Medicine at Boston Children's Hospital. Dr. Nigrovic established Pedi Lyme Net, a network of seven children's hospital emergency departments in five Lyme-endemic states. After obtaining informed parental consent, this network of pediatricians collects patient specimens from children suspected of having Lyme disease, or their clinical mimics, for testing and further research within Pedi Lyme Net.
Currently, the standard Lyme disease diagnostic blood test is problematic. Besides its inaccuracy in detecting early disease, the test also cannot distinguish new or persistent infections. Developing better diagnostic tests relies on having patient samples, alongside careful patient histories. An added feature of Pedi Lyme Net is that samples are also collected from control patients who visit the emergency room for non-Lyme related conditions, such as accidental fractures or lacerations. Altogether, the goal is to build a comprehensive data set for research.
Dr. Nigrovic recently published an article that describes Pedi Lyme Net's Lyme disease screening results. Between June 2015 to January 2020, blood samples were obtained from 2,497 Lyme disease symptomatic patients and 377 asymptomatic control patients. All were analyzed with the C6 Lyme disease enzyme immunoassay, and those that were positive or equivocal were further tested with Western immunoblot, the standard Lyme disease test.
Among the 515 patients who tested positive for Lyme disease, the median age was 8, and 67% were boys, which correlates with national Lyme disease incidence statistics. The most common symptoms of those diagnosed with Lyme disease were fever, headache, facial palsy, and arthritis. These symptoms were used to classify Lyme patients into early, early disseminated, and late stage disease.
Among the Lyme-positive patients, 8.9% had erythema migrans (EM) skin rashes alone, 89.5% had positive blood test results, and 1.6% had both. These results show that the classic EM rash was only present in a minority of Lyme disease patients, and indicates that blood test results identify many more patients than skin rash alone. It also shows that many patients who are positive by blood test lack the skin rash.
Interestingly, only 15.6% of Lyme disease patients and their parents recalled a tick bite in the past year.
This is further evidence that tick bites are often missed, and reinforces that tick bite prevention is an important first step to reduce infections. A more in-depth study led by Dr. Nigrovic addressing this question shows the unreliability of tick bite history at predicting Lyme disease in children.
Pedi Lyme Net is a unique resource for advancing Lyme disease research. Besides being exclusively composed of pediatric samples, it also includes control pediatric samples, which are more appropriate as comparators than adults. Children's bodies and physiology are not merely small versions of those of adults. Also, because the Pedi Lyme Net enrolls patients from emergency rooms, the samples are from symptomatic individuals, whose specific clinical presentations may be important information in understanding the basic science of disease. Finally, patient samples are from Lyme-endemic areas across the U.S., ensuring broad representation of pediatric Lyme patients.
Further studies of samples collected in the Pedi Lyme Net may involve understanding how different disease stages manifest in children, along with varied inflammatory biomarkers or immune correlates. One limitation of this study is the Western immunoblotting blood test may have given false negative results to some individuals who, early in disease, might not have developed the antibodies detected by this test. Follow-up calls to test later time points were done by Pedi Lyme Net researchers. And, since samples were banked, they can be tested with newly emerging diagnostic technologies in pursuit of designing tests with higher accuracy. Eventually, other tick-borne co-infections may also be studied in this population, since ticks frequently transmit not only Borrelia burgdorferi, the bacteria that cause Lyme disease, but other pathogens as well.
GLA is proud to support Pedi Lyme Net as it expands under the leadership of Dr. Nigrovic. This is an important research initiative that will lead to improved patient diagnostics and care. To date, Pedi Lyme Net data has led to over 10 peer-reviewed publications and scientific presentations.
Learn more about preventing Lyme in kids.
Blog: Kids and Lyme Disease: Cognitive Symptoms and School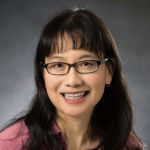 Former Director of Science & Research at Global Lyme Alliance