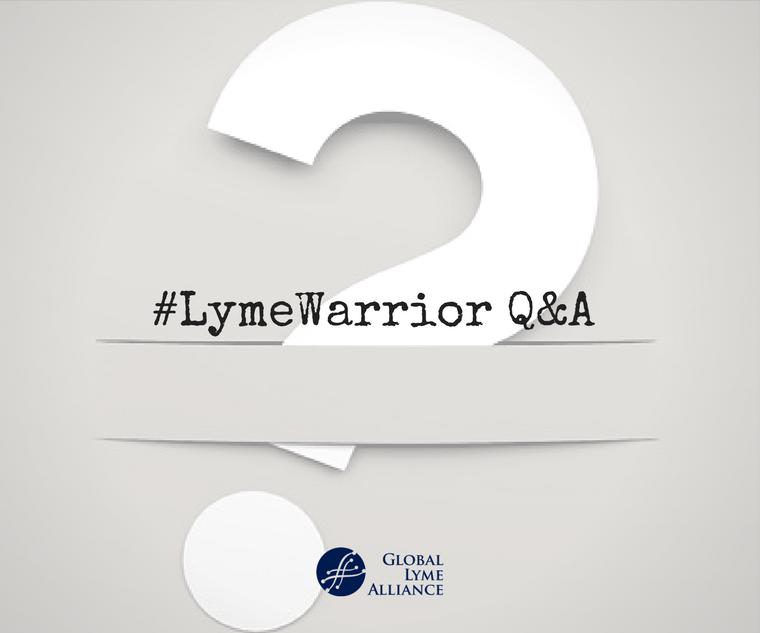 By Jennifer Crystal
Every few months, Jennifer Crystal devotes a column to answering your questions. Below are her responses to a few recently received questions. Do you have a question for Jennifer? If so, email her at lymewarriorjennifercrystal@gmail.com.
When a patient has a Herxheimer reaction, does she experience whatever symptoms are specific to her case, but enhanced? I have heart palpitations and headaches.
This is great question, coming on the heels of my recent column, What Does it Mean to Herx? As I explained, a Herxheimer reaction is when antibiotics kill off more Lyme bacteria faster than the body can eliminate, so there is a lag. This makes the patient feel worse before she feels better. For me, this resulted in increased sweating and elimination, as my body sought to detox itself. It also meant an increase of symptoms I had otherwise experienced at a lesser degree. I was extremely fatigued, had severe migraines, and my joints ached.
I never had a specific symptom like heart palpitations during a Herxheimer reaction. But, yes, on the whole it would seem that herxes bring out exacerbated versions of each of our own symptoms, since every Lyme patient experiences the disease differently. Some have heart issues, some have gastrointestinal issues, some neurological impairment while others have impairments which are strictly physical. Because spirochetes like to squirrel themselves away from antibiotics, getting deeper into joints and tissues and sometimes crossing the blood-brain barrier, it's possible that new symptoms can crop up.
In my experience, this is not the result of a Herxheimer reaction, but rather a result of spirochetes growing and spreading. A Herxheimer is a reaction to dead bacteria in the body. Entirely new symptoms are more likely to be signs of live bacteria. If you're suddenly experiencing new symptoms that do not seem to be part of a typical Herxheimer reaction, it's important to check with your Lyme-Literate Medical Doctor (LLMD) to see if you might need different or additional treatment.
Have you dealt with Lyme depression? How did you motivate yourself when you had to go through a bout of this?
Yes. For many years I fought against the fact that Lyme made me depressed. But because so many people—including some doctors— told me that I wasn't sickand that my symptoms were all in my head, I thought that if I showed any signs of depression, I'd simply prove those people right.
What I ultimately came to realize is that my depression was an effect of my tick-borne illnesses, not the cause. I was depressed because I was physically sick. I wasn't physically sick because I was depressed. That's an important distinction, and once you recognize it, dealing with your depression becomes easier to accept as part of a physical and neurological illness that affects you emotionally and mentally. It's completely natural for someone who is physically sick to feel mentally depressed. When I grew sick, I quit my teaching job in Colorado and left the the skiing life I loved, I moved back with my family in Connecticut. Who wouldn't be sad about that? Who wouldn't get downhearted, anxious, and fearful about being bedridden?
Spirochetes running rampant in your brain, and even the side-effects of certain medications, can induce symptoms of depression. Your depression could be both situational and chemical. It's important to talk to your LLMD about your symptoms. It may even make sense for you to see a psychiatrist or a talk therapist, or both; there's absolutely no shame in that. It's all part of healing your whole self from tick-borne illness. I needed anti-depressant medication for a time and talk therapy as part of my overall medical plan. They wouldn't have worked alone, since I was fighting a physical disease that needed its own treatment, but they were an important adjunct therapy.
In addition to seeking medical support, there are a few things that helped motivate me during a bout of Lyme-related depression. The first was to recognize that this, too, shall pass—even when I was feeling this way for weeks or months, even when it seemed like there wasno foreseeable end in sight to my illness. I promise you it does get better. In the "Writing to Heal"classI teach, I draw a spiral on the board to remind students that grief—like recovery—is a spiraling process. It's not linear. You go through some good periods, then spiral downward a bit, then buoy back to the surface again then repeat the spiral. It's a tedious process, granted, but as a whole, the spiral is always upward and forward away from illness and toward health. When you go through a bout of Lyme depression, you are not back to square one. You are somewhere further along that arc towards health, just currently at one of its low points. You have already come this far and you have to remain confident and keep moving forward, knowing that you will slowly get better.
To help motivate yourself, I recommend talking to supportive friends, getting lots of hugs from them, and have them tell you some funny stories. In other words, don't lose your sense of humor; (laughter can be the best medicine!). Moreover, journaling not just about how you feel but about what you hope your future will look like; doing simple arts and crafts like coloring or scrapbooking; listening to classical music; and treating yourself to something to like a bubble bath or a pedicure. Be gentle with yourself!
---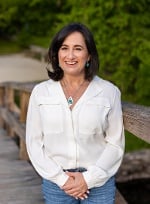 Writer
Opinions expressed by contributors are their own. Jennifer Crystal is a writer and educator in Boston. Her work has appeared in local and national publications including Harvard Health Publishing and The Boston Globe. As a GLA columnist for over six years, her work on GLA.org has received mention in publications such as The New Yorker, weatherchannel.com, CQ Researcher, and ProHealth.com. Jennifer is a patient advocate who has dealt with chronic illness, including Lyme and other tick-borne infections. Her memoir, One Tick Stopped the Clock, is forthcoming from Legacy Book Press in September 2024. Ten percent of proceeds from the book will go to Global Lyme Alliance. Contact her via email below.