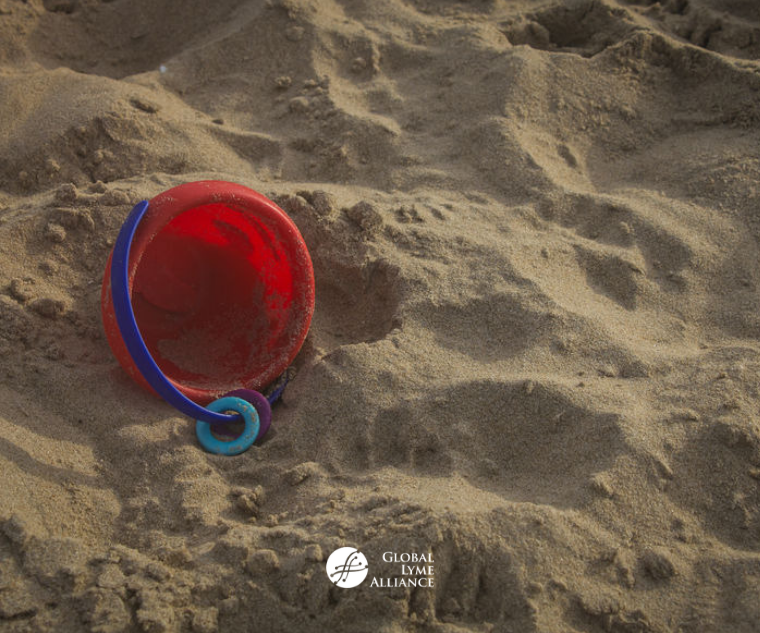 by Jennifer Crystal
How Long is the tick season? Tick season does not stop with the end of summer
Last night I had an end-of-summer ice cream with someone who said, "I've probably met fifteen people this summer who have Lyme disease. It's such an urgent problem." Though I was sorry to hear these individuals were sick, I was glad to hear that they had all been properly and efficiently diagnosed. Patients and doctors alike are becoming more aware of this urgent health threat.
Is it tick season yet?
What many don't realize, however, is that the Lyme disease threat doesn't disappear with warm summer days. Tick season, and active ticks, are a year-round problem, and it's important to remain vigilant in the fall as we are in the summer. While it's the nymphal-stage ticks of spring and early summer we worry about most—predominantly because they're so microscopic that we often miss them—the larger adult ticks of the current season also transmit tick-borne diseases.
Ticks are especially a danger during this time of year to school children who undertake outdoor sports—or any child who plays outside, be it at home, a park, or school recess. As the weather turns colder, ticks hide out in thick brush and leaf piles. They live in long grass, in wooded areas, and in your garden.
If you, your children or pets spend any time outdoors this fall, keep the following tips in mind:
Continue to wear bug spray: We don't just need repellent for summer hikes and campfires; we need it in the autumn, too. Before going on a fall hike, walking to a playground, or letting your child roll in the grass, be sure to apply repellent.
Use repellent wipes: Instead of or in addition to bug spray, you can wipe down your skin with repellent wipes before going outdoors. These are great to put in your child's backpack or in your own purse—you never know when you might need to walk through a grassy area.
Spray your clothes and gear: Bug spray isn't just for exposed skin. You can buy clothes that are pre-treated with permethrin at many outdoor retailers, or you can buy a bottle and spray everything yourself. Include shoes, clothes, sports bags, and any other type of gear.
Carry a tick removal kit: In case of a tick bite, make sure to bring tweezers or tick removal tool, alcohol wipes, and a Ziploc baggie to put the tick in once you've pulled it out (see how to properly remove a tick). Mark the date on the bag. It's recommended you send tick(s) out for testing.
Wear long pants and sleeves: This is easier when the weather gets cooler. Light-colored clothing is best, because it's easier to see a tick on a white shirt than a dark shirt. Nerdy as it may look, it's also helpful to tuck pants into socks, thereby preventing ticks from climbing up your legs.
Carry a small lint brush: Run a lint brush over your hair, skin and clothing after spending time outdoors; the sticky paper can pick up ticks you might miss. I carry a lint brush in my purse and also keep one by my front door.
Wash and dry clothes and equipment immediately after use: As soon as you or your young athlete get home, throw clothes, shin guards, and other washable gear in the dryer on high heat for at least 10-15 minutes. Ticks require moisture to survive and will rapidly die in a quick spin in a hot dryer.
Bathe after outdoor activity: After stripping your clothes and doing a thorough tick check, shower as soon as you come inside (versus waiting even a few hours, and giving the tick time to sit on your body and feed).
Continue to do tick checks every night: Make sure you're not bringing any bugs into bed. Do a head-to-toe check on yourself, children, and pets. Bath time is a great time to do a once-over on kids. Remember to check in spots like the groin, behind the knees, behind the ears, and the scalp. Always Be Tick AWARE!
Wishing you all a fun and tick-free fall!
---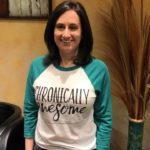 Opinions expressed by contributors are their own.
Jennifer Crystal is a writer and educator in Boston. Her memoir One Tick Stopped the Clock is forthcoming. Contact her at lymewarriorjennifercrystal@gmail.com.