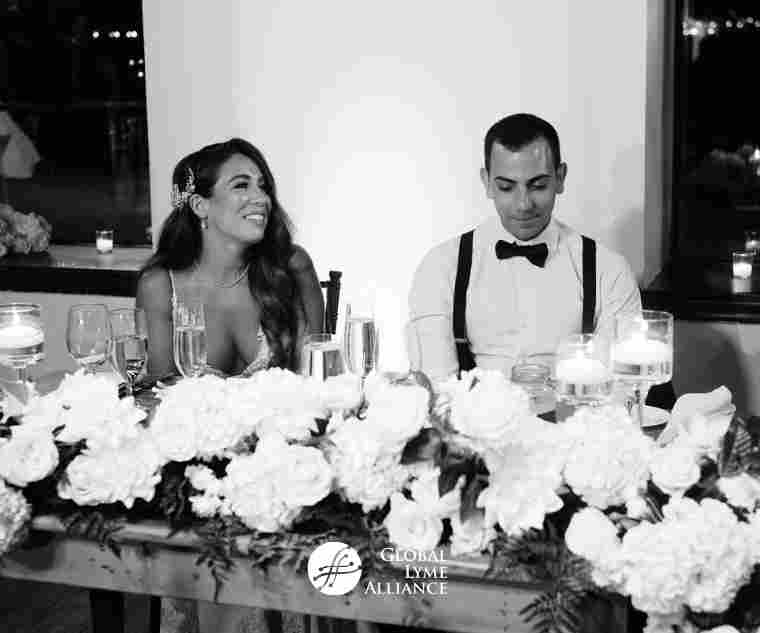 Andrea Ragona Bannano shares her Lyme disease story with Global Lyme Alliance.
"To those out there: don't give up on yourself and fight till the very end until you are you again."
Two weeks before my wedding in October 2019, I woke up for three days with brain fog, which is now more common after the pandemic. At the time, I was so confused. As a runner, I kept getting weak and having to stop as if I was going to faint.
Finally, somehow I think god helped me. I kept googling and googling and Lyme disease came up. I immediately went to urgent care just to see if they can test me (something that day pushed me to go. I was so close to blowing it off). They didn't want to test me, stating that I had no fever and no bullseye. Funny right? I insisted that they test and eventually they complied.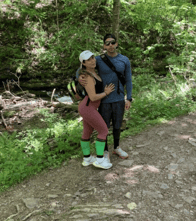 Two days later, they called me to tell me that I was positive. My world was turned upside down. I couldn't believe I was right. You just don't know much about Lyme until you've experienced it yourself. So, I started taking doxy for a month. All throughout my wedding and honeymoon, I would wash my hands and have pins and needles from the water. The brain fog, weakness, anxiety and depression all set in.
I never knew what a herx was, but it felt like death. I just sat in the shower all night praying. After my honeymoon, I got an appointment with the only doctor who treats Lyme disease on Staten Island. He then prescribed cefdinir with two z packs for five weeks. While it didn't work, it sure did something, because I had multiple herxs that required me to take three Advil and lemon water.
Not to mention, I was an avid runner with a half marathon under my belt. I had a record of a mile dash at 7 min 18 seconds. I was a machine. Three months into Lyme, and I could barely run over a mile. Sometimes, when I would step on the treadmill or have to run to my car, I would think that I was dying. Some days I can still get in an 11-12 min mile. I never gave up, always hoping, "today would be the day I get my life back."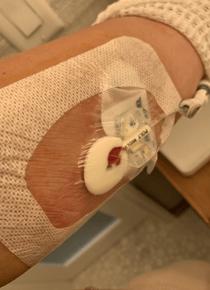 Five weeks passed and it was January. My doctor and I changed strategies, and we moved to the IV. By the last day of treatment, I couldn't move. I thought it was my last day on earth. I couldn't imagine being able to stand up. I felt weak and like a failure.
After the IV, we focused on the co-infections: Anaplamosis, Ehrlichia, and Rocky Mountain Spotted Fever. I did doxy for another 2 weeks. In March of 2020, I was finally done with treatment. The Pandemic hit, which was so difficult because I just didn't want to be sick again. I started doing oregano oil, olive leaf, Japanese knotweed, vitamin c, vitamin d, zinc, ashwanda tea, coq10, and b-12 liquid. Eventually I just did oregano on and off, olive leaf tea, coq10, vitamin c, vitamin d, and zinc.
Finally around April of this year (1 year and 7 months later) I stated to feel better. In June of this year, I was able to run more than a mile, getting up to three, which is a win for me. I was at the gym six days a week, lifting and running. I truly believe that my vitamins, antibiotics, and Lyme literate doctor are what helped me.
I worked very hard and spent a lot of money... but I never gave up. This didn't come without people making fun of me, including friends and family. People don't believe Lyme is real. With severe depression, I didn't even trust who I was. I thought I would just crumble up and die, I truly did. Today I am just so grateful to feel like myself again.
Things are different now, though. I don't walk on grass on Staten Island – it's infested truly. I do water activities and go hiking at my family vacation home in Florida. My yard is fenced and sprayed with organic repellent every three weeks. Every pair of shoes has permethrin spray on it, along with my car mats.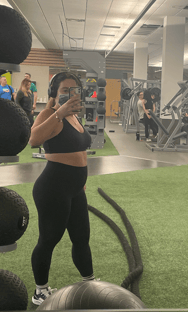 The most amazing news is that recently I found that I am pregnant! It's a healthy baby with a strong heart beat. This is the most amazing gift of all. I am running everyday and it's keeping me and the baby very healthy! I took a low dose of amoxicillin for three weeks when I found out just as precaution. From there, I hope to never take antibiotics again and just be the new strong person I am today!
I learned to love a lot and live in the moment. I also learned to appreciate the people who really care and who listened when I was scared and alone. I've forgiven those who have turned their back on me, because Lyme is a misunderstood disease. I wouldn't wish it anyone. I've learned to be grateful for my health and to never ignore any symptom that may seem strange. I hope one day there will be a cure, however, where I am right now with no medicine and a baby on the way... I am so grateful. To those out there: don't give up on yourself and fight till the very end until you are you again.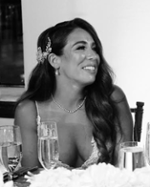 GLA Contributor
*Opinions expressed by contributors are their own. *Disclaimer: Speak to your doctor regarding any treatments, physical activities, or symptoms when living with Lyme disease or co-infections, especially when pregnant