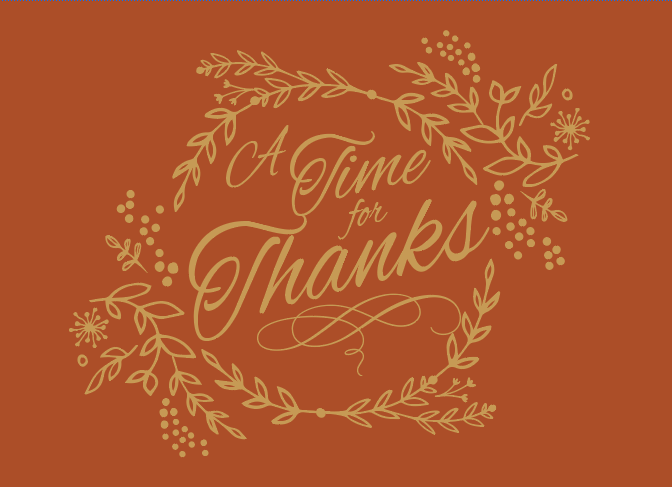 As we approach Thanksgiving, many of us pause to reflect on why we are thankful.
Without a doubt, the challenges with Lyme remain—better diagnostics and improved treatments are still sorely needed. But there are some things we and others in the Lyme community can be grateful for this year:
More Celebrities Speak Out
Supermodel Bella Hadid and President-elect Trump's former wife, actress Marla Maples, were honored by GLA in 2016. They joined a growing list of celebrities who are turning the spotlight on Lyme disease, including singer Avril Lavigne; TV personality Yolanda Hadid; basketball superstar Elena Delle Donne; TV producer and author Ally Hilfiger; Daryl Hall; Marisol Thomas, wife of Matchbox Twenty frontman Rob Thomas, among others.
New State Laws Help Lyme Sufferers
Maryland's first ever Lyme disease law requires healthcare providers and medical laboratories that draw blood for a Lyme test to give patients a written statement explaining the potential for inaccurate test results. In Massachusetts, health insurers must now cover long-term Lyme antibiotic treatment prescribed by a licensed physician.
Increased Research Interest
GLA received a record number of 31 grant requests for 2016-2017 research funding, an 80 percent increase over the previous year. This year's applications are from researchers at top-tier universities in the United States, Australia, France, Switzerland and the United Kingdom. While their areas of research are diverse, it's clear that the tick-borne disease community is zeroing in on unraveling the complexity of Lyme disease.
IDSA Guidelines Removed from Federal Database
Outdated Infectious Diseases of America (IDSA) guidelines were removed early this year from the National Guidelines Clearinghouse (NGC), a federal database used as a reference for physicians and healthcare practitioners in treating Lyme patients. The guidelines, currently undergoing revision, have for years restricted antibiotic treatment of Lyme patients to between two and four weeks. At present, only the guidelines from the International Lyme and Associated Diseases Society (ILADS) are on the NGC.
Increased Media Coverage of Lyme
FOX5 News aired two specials watched by tens of thousands called "Lyme & Reason: The Cause and Consequence of Lyme Disease" and "Lyme & Reason 2:0: Lyme Disease & The Voices of Change." In addition, Lyme disease stories aired on WNET/MetroFocus, WBUR/PBS, CBS and local outlets as well as in national publications such as Huffington Post, Science, Town & Country, and others.
Most of All
… we are grateful for the unwavering support of Global Lyme Alliance's volunteers, donors, and friends. Please help us accelerate progress in the fight against Lyme and join us in our Quest for the Test, GLA's global effort to raise funds for a critically needed Lyme diagnostic test.

Wishing you and your loved ones a Happy Thanksgiving.