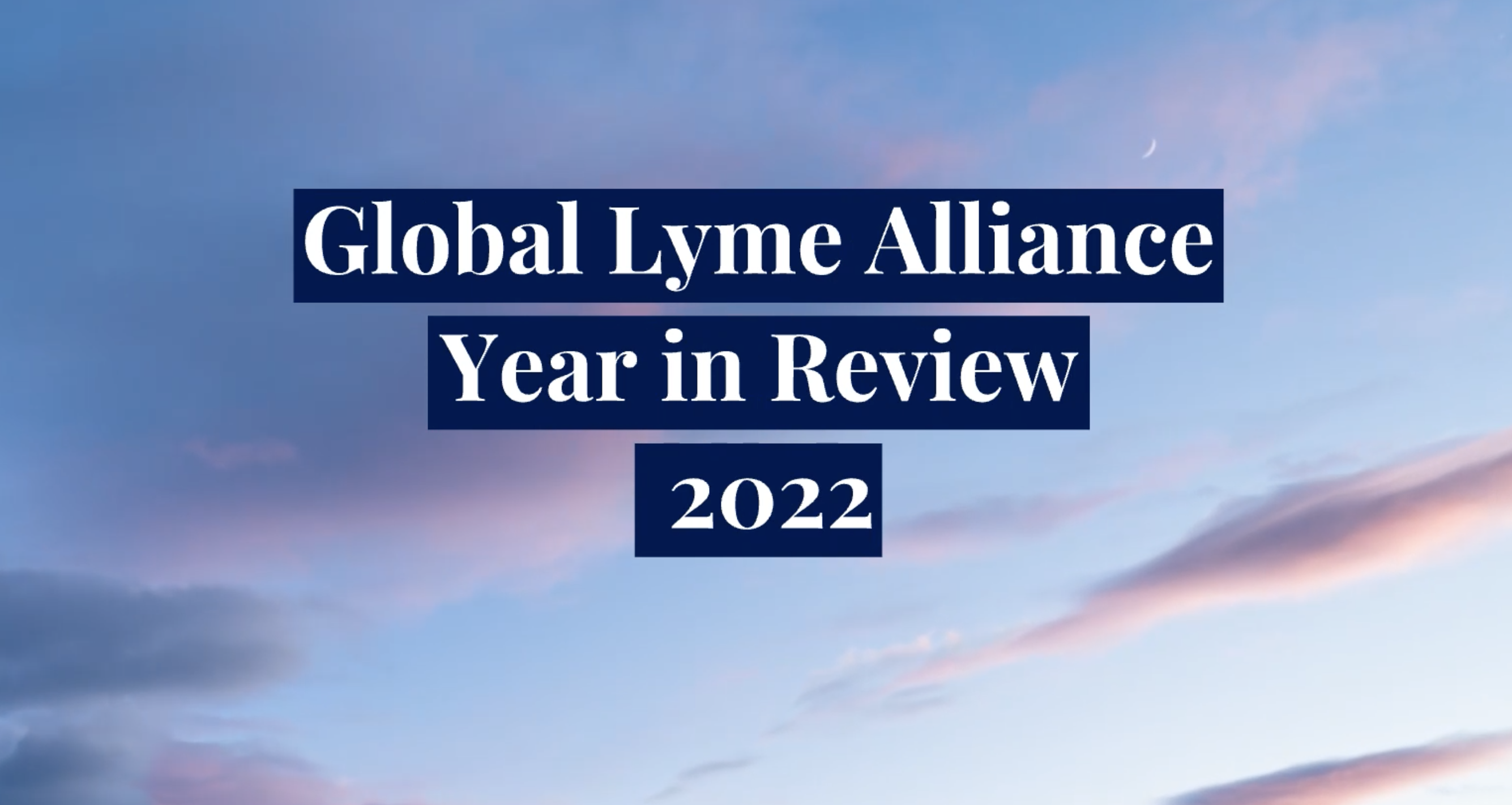 Thanks to the generosity of our community, 2022 was another milestone year of achievements for Global Lyme Alliance (GLA)
Watch GLA's Year in Review
The accomplishments of 2022 build off the research, innovation, and collaboration of previous years. Since 2007, GLA has been a leader in funding groundbreaking research, filling education gaps, and meeting patient needs. Let's look back at some of the highlights throughout the years.
Research
In 2007, the Columbia University Lyme and Tick-Borne Disease Research Center, the first of its kind in the U.S., was funded by GLA with a $2 million endowment. Led by Brian Fallon, M.D., many important studies have resulted from the center.
Starting with funding to Ying Zhang, M.D., Ph.D. of Johns Hopkins University in 2010, GLA has funded groundbreaking research on persister forms of the Lyme bacteria, including important studies done by Kim Lewis, Ph.D. of Northeastern University and Monica Embers, Ph.D. of Tulane University.
Starting in 2008, GLA has funded SLICE studies: Study of Lyme Immunology and Clinical Events at Johns Hopkins University, which have resulted in dozens of peer-reviewed publications.
Through the years, GLA has funded many studies on new treatments for Lyme disease, including essential oils, new antibiotics, and other medications.
Education and Collaboration
In 2016, GLA initiated and funded a conference at Cold Spring Laboratory on the topic of Diagnostic Tests for Lyme Disease, which brought together the NIH, CDC, FDA, and academic researchers who concluded that new testing techniques need to be developed.
Also in 2016, GLA developed and offered an accredited continuing medical education program, "Pediatric Tick-Borne Disease: Diagnosis and Management," which reached over 5,000 healthcare professionals.
In 2018, GLA became the first Lyme disease organization to be named an official charity partner of the NYC Marathon.
Meeting patient needs
In 2018, GLA launched a national Lyme Ambassador Program to raise public awareness of Lyme and to teach prevention in communities. The program began with 11 volunteer ambassadors and eventually expanded to include over 100 ambassadors in the U.S., Canada, Mexico, and Europe. The program had been on hold during the pandemic, but just relaunched as on January 2023!
In 2019, GLA launched the first-ever Peer-to-Peer Mentor Program to support people suffering from Lyme and other tick-borne diseases. To date, there have been 90+ mentors and 500+ plus mentees who have accessed the program, free of charge.
Also in 2019, GLA launched the Lyme disease symptom tracker app, which helps patients document their symptoms, as part of the U.S. Department of Health and Human Services Tech Health Sprint.
With your ongoing support, GLA can continue to make important advances in Lyme disease research, awareness, and empowering the patient voice, leading the search for a cure. Your tax-free gift matters. It will make a difference to GLA's life-enhancing work, and to those suffering from Lyme.