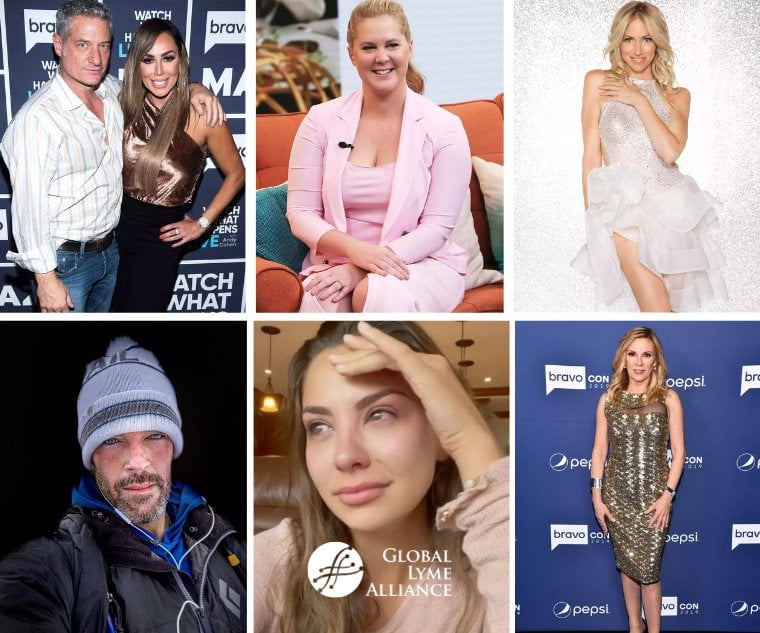 Written by Grace Gavilanes for People.com
These stars got candid about their battle with the tick-borne disease.
1) Ryan Sutter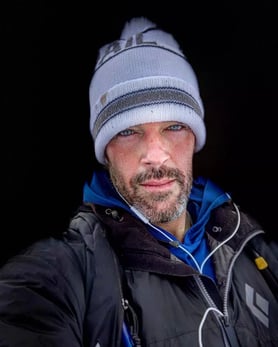 After battling a "mystery" illness for months during the COVID-19 pandemic, Sutter announced in May 2021 that he had Lyme disease, worsened by mold exposure.
Sutter explained that after going through a litany of testing and blood work over the last year, doctors determined that his body is susceptible to taking in mold toxins, which he is frequently exposed to as a firefighter.
"It seems to be that what happened is that my immune system was weakened through exposures to toxins and especially to mold," he said on wife Trista Sutter's podcast, Better Etc. "There are other people in the fire academy that probably had the same exposures who aren't dealing with these exposures because their genetics are stronger, they're able to get rid of the toxins easier."
He also tested positive for COVID-19 and Epstein-Barr virus, a common illness that causes mononucleosis.
"It's been hard," Trista said. "It's a really difficult thing to see the person you love most in the world struggling. And he's a big, strong guy, and oof - to see him get emotional and feel hopeless, in that all I could really do is advocate for him, so that's what I did."
In June 2022, the couple sat down with PEOPLE for an update on Ryan's health — and had good news.
"For so long, I was only thinking about how to survive the day," said Ryan. "But I feel like my life is coming back. And that's been really encouraging."
2) Kelley Flanagan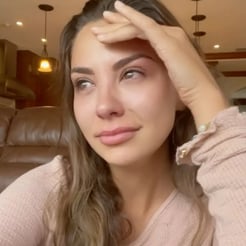 Bachelor alumna Flanagan shared "some not so good news" with her Instagram followers in August 2021 — she tested positive for Lyme disease.
The former Bachelor contestant posted a video on Instagram where she tearfully explained that she's been struggling with the news about her health.
"I'm not having the best day today," Flanagan said, before sharing that she tested positive for Lyme disease. The reality star said that she suspected that something was off because her body "is so much more sensitive and super reactive to a bunch of things."
"Two of my brothers have Lyme disease and a lot of their symptoms sounded really similar to me," she said. "Cause I've just always had something off since I was young, and like, really really had to take care of myself."
Flanagan said that she thinks "this is something that I've had maybe for a while," and she's partially relieved to have a diagnosis.
"It's a blessing and a curse because now I can target why I feel off so often but also means several different lifestyle changes and extensive research on how to help/hopefully cure this!" she wrote in the caption. "I know this is going to be tough for me seeing what my brothers have gone through mentally and physically but I'm going to put so much of my time and energy into figuring this out and combatting this."
3) Debbie Gibson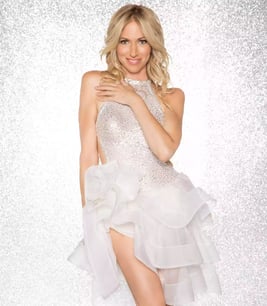 While Gibson finally achieved her dream of competing on season 25 of Dancing with the Stars, the singer admitted her Lyme Disease made the experience a challenging one. "I can't be cavalier with my body," she told PEOPLE. "I can't just push myself without thinking what happens next. [Lyme Disease] can affect my stamina."
But there's a silver lining: after fighting the disease for four years, Gibson knows her physical strengths and weaknesses. "I've always been in tune with my body," she said. "But the last few years have helped me learn where I can push my limits. I'm going to choose to think of that as an advantage!"
In a candid chat with PEOPLE in August 2021, she elaborated on her symptoms and treatment, saying she's "learned to expect the unexpected."
"I know I can get through it," she said of tougher days. "And every time I get through it, I'm reminded of how strong we all are."
4)
Kelly Dodd & Rick Leventhal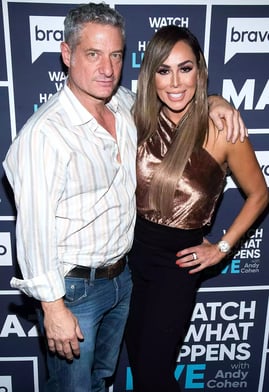 In June 2021, the Real Housewives of Orange County star revealed the couple's diagnosis on her Instagram Story.
"So, we tested positive for Lyme disease," Dodd said, while filming Leventhal sitting across the table from her.
She went on to say that this is her first bout with the disease. "I've never had contact with a tick in my life," she said.
Leventhal, however, told Dodd he's had Lyme disease twice in the past.
He then took an antibiotic pill, adding that the medicine cured his other bouts with Lyme and stressing that he hopes it will work again.
Dodd didn't say where she and Leventhal suspected they contracted Lyme. A rep for the reality star did not immediately respond to PEOPLE's request for comment.
5) Amy Schumer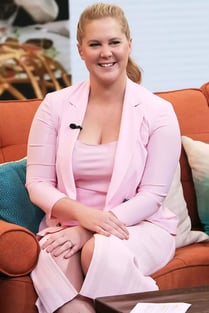 The actress and comedian opened up about her diagnosis in a September 2020 Instagram post featuring a throwback photo with her "first ever fishing pole."
"Anyone get LYME this summer? I got it and I'm on doxycycline," she wrote. "I have maybe had it for years. Any advice? Can you have a glass of wine or 2 on it?"
"I know to stay out of the sun. I'm also taking these herbs from cape cod called lyme-2," Schumer continued, asking followers to comment with their own experience with the tick-borne disease. "I also want to say that I feel good and am excited to get rid of it."
Click here to read the rest on People.com.
Photo credits:
1) RYAN SUTTER/INSTAGRAM
2) KELLEY FLANAGAN/ INSTAGRAM
3) CRAIG SJODIN VIA GETTY
4) CHARLES SYKES/BRAVO/NBCU PHOTO BANK/GETTY
5) ALEXANDER TAMARGO/GETTY
6) CHARLES SYKES/BRAVO/NBCU PHOTO BANK VIA GETTY IMAGES
The above material is provided for information purposes only. The material (a) is not nor should be considered, or used as a substitute for, medical advice, diagnosis, or treatment, nor (b) does it necessarily represent endorsement by or an official position of Global Lyme Alliance, Inc. or any of its directors, officers, advisors or volunteers. Advice on the testing, treatment or care of an individual patient should be obtained through consultation with a physician who has examined that patient or is familiar with that patient's medical history.