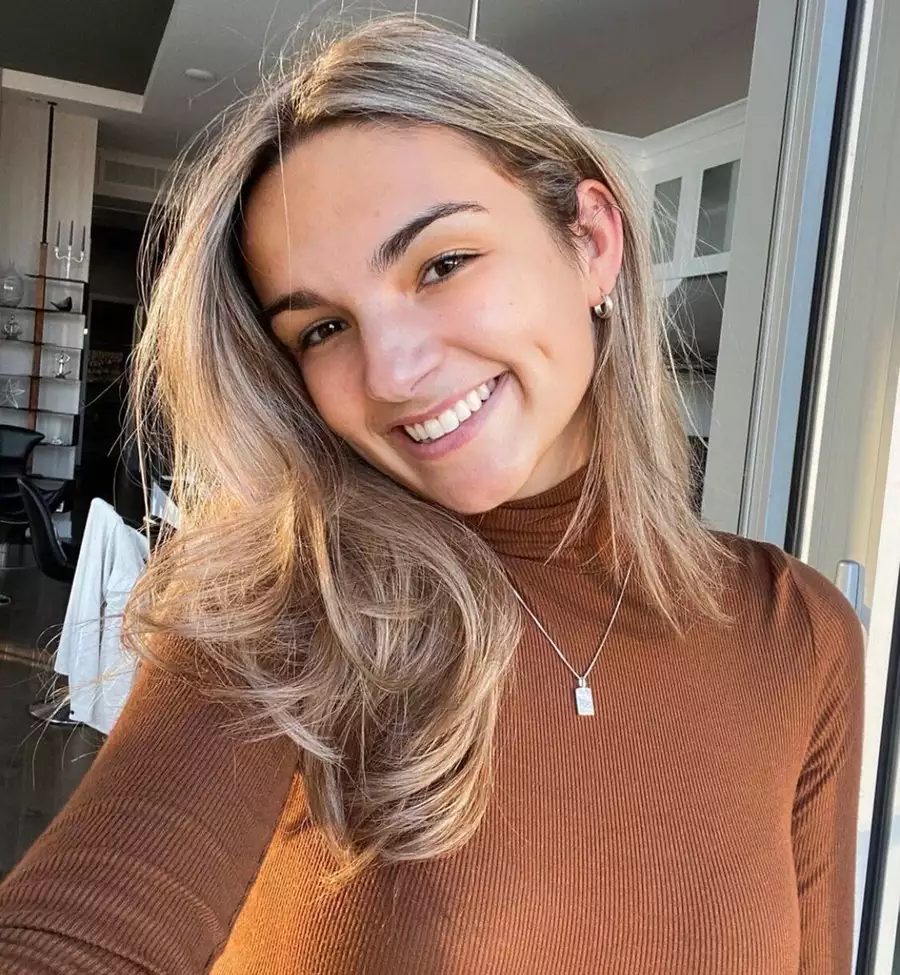 (Photo provided by Alain Champagne/LinkedIn)
Written by Charmaine Patterson for People.com.
Amelie Champagne died by suicide at the age of 22 after a long battle with Lyme.
A Canadian CEO is mourning the loss of his daughter who died by suicide after living with
Lyme disease.
Alain Champagne — the President and Chief Executive Officer of Le Groupe Maurice — shared via LinkedIn that his daughter Amelie "took her own life." She was 22.
"To my LinkedIn community… while I never do personal posts, I wanted to share this… It is with the heaviest of hearts (and still in shock) that I share the tragic news that our sweetheart Amelie (22) took her own life this past Sunday," Alain wrote earlier this month.
He added, "Every day is extremely difficult but Joanne, Mathieu (19) and I are leaning on each other along with her boyfriend Nic."
Opening up about the health issues his daughter had faced, the executive continued, "We were witnesses as to how challenging life had become for her in dealing with the evolving Lyme disease symptoms."
After years of trying to find a diagnosis for Amelie they finally got a positive test in America this past June but, the heartbroken father said, it came too late and the disease had already taken its toll.
"Over time and despite the recent treatments, the disease had evolved way beyond the numerous physical symptoms and was now severely impacting her brain," he wrote.
He shared that the disease had "hijacked" his daughter whom he described as being "so courageous" in her fight.
"We are confident she is now in peace and that her spirit is shining bright upon the large number of people she touched over her short stay with us."
Speaking to her loving personality, Alain said Amelie "left a long-lasting impression through her engaging and empathetic personality."
In spite of her challenges, Amelie "persevered" through college, worked at a facility for handicapped children and had begun doing volunteer work at a local homeless shelter "and remained ever the vibrant/fun-loving friend and member of our family."
The mourning father went on to praise Amelie's "resilience and continued optimism she displayed while dealing with the ever increasing symptoms was and remains my main source of inspiration."
Click here to read the rest of the article on People.com
A note from GLA:
It is critical that we share our heroic accounts with this disease, both good and bad. Like a growing chorus, accounts like Amelie will tip the scales. Lyme has claimed innumerable victims, but as we continue to share our voices, we can ensure that their legacies are not in vain, and pave the way for answers. Our hope is that Amelie's story is a call to action, and underlines why GLA's work is so necessary.
On behalf of Amelie, it is our great task to continue his fight by conquering Lyme disease, once and for all. In consideration of Amelie's story, we would direct you or anyone you know experiencing symptoms to find an LLMD as early as possible.
Visit the GLA referral program for assistance.
If you are in need of support, visit our patient support resources page.
Related content:
Click here to read "Lyme Disease and Mental Disorders: It's Not All in Your Head."
Click here to read "Lyme Disease and Depression."
Click here to read "Anxiety and Lyme Disease."
Click here to join our Peer-to-Peer Mentor Program.
If you feel suicidal or a danger to yourself or others, PLEASE call the National Suicide Prevention Lifeline: 1-800-273 TALK (8255),or text "HOME" to 741741 to reach the Crisis Text Line. You can also call 911, or go to your nearest hospital emergency room. YOU ARE NOT IN THIS FIGHT ALONE. GLA has valuable resources that will help to support patients through every step in their journey by finding a Lyme disease specialist, getting information on financial support, access to clinical trials, and connecting with a mentor for emotional support through our free peer-to-peer mentoring program. Please let us know if you would like more info about any programs mentioned above.
The above material is provided for information purposes only. The material (a) is not nor should be considered, or used as a substitute for, medical advice, diagnosis, or treatment, nor (b) does it necessarily represent endorsement by or an official position of Global Lyme Alliance, Inc. or any of its directors, officers, advisors or volunteers. Advice on the testing, treatment or care of an individual patient should be obtained through consultation with a physician who has examined that patient or is familiar with that patient's medical history.