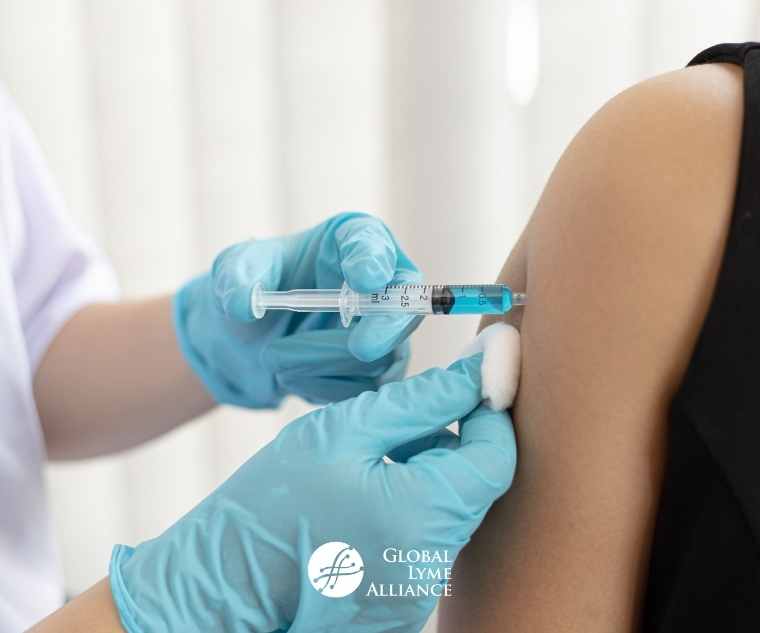 Click here for the full press release.
Here is some general information about the the new Phase 2 results for pediatric vaccine recipients:
VLA15 is the only Lyme disease vaccine candidate currently in clinical development. This investigational vaccine targets the outer surface protein A (OspA) of Borrelia burgdorferi, the bacteria that cause Lyme disease.
OspA is one of the most dominant surface proteins expressed by the bacteria when present in a tick and blocking OspA inhibits the bacterium's ability to leave the tick and infect humans.
The vaccine covers the six most common OspA serotypes expressed by B. burgdorferi sensu lato species that are prevalent in North America and Europe.
VLA15 is tested as an alum-adjuvanted formulation and administered intramuscularly. The study is being conducted at U.S. sites located in areas where Lyme disease is endemic and has enrolled both volunteers with a cleared past infection with B. burgdorferi as well as B. burgdorferi-naïve volunteers.
Here is bulleted information specific to the announcement of the new Phase 2 pediatric data:
Valneva SE in partnership with Pfizer Inc. reported positive Phase 2 pediatric data for their Lyme disease vaccine candidate, VLA15.
Based on these new results, Valneva and Pfizer plan to proceed with inclusion of pediatric participants in their planned Phase 3 trial that is expected to be initiated in the third quarter of 2022.
In the Phase 2 trial, study subjects between the ages of 5 – 17 years were enrolled to compare the vaccine's safety profile and ability to elicit an antibody response to that observed for adults in earlier Phase 2 trials.
The VLA15 was found to be equally safe (no vaccine-related serious adverse events were observed) but was even more effective at eliciting an antibody than was seen in adult participants (18-65 years old).
The main safety and immunogenicity readout was performed one month after the primary vaccination series. A subset of participants will receive a booster dose of VLA15 or placebo at month 18 (booster phase) and will be followed for three additional years to monitor antibody persistence.
Valneva and Pfizer plan to submit these data for publication and presentation at a future scientific congress.
According to Juan Carlos Jaramillo M.D., Chief Medical Officer of Valneva, "Lyme disease affects all age groups, but with their affinity for being active outdoors, the pediatric population is at the greatest risk of Lyme disease. In partnership with Pfizer, we are excited to further investigate our VLA15 vaccine candidate, which will hopefully help protect both adults and children against Lyme disease."
Kathrin U. Jansen, Ph.D., Senior Vice President and Head of Vaccine Research & Development at Pfizer, said: "The medical need for vaccination against Lyme disease is steadily increasing as the geographic footprint of the disease widens."
For more information, visit the press release.