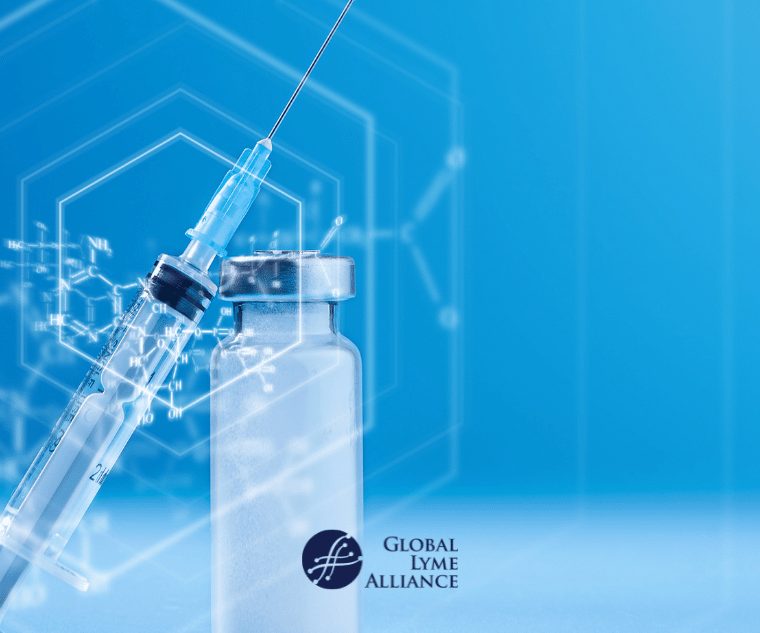 Here's what you should know regarding the Pfizer and Valneva Lyme vaccine going into phase 3 clinical trials.
Watch and learn more in an update from Global Lyme Alliance (GLA) CEO Laura MacNeill.
Pfizer and Valneva are launching a late-stage clinical trial for a new Lyme disease vaccine.
They aim to enlist 6,000 people in the United States and Europe. Participants will include adults and children over the age of 5.
Important points to note:
GLA's position is that we do not yet know enough about this vaccine to have a positive or negative view.
Given the prior history of the FDA-approved Lyme vaccine, the bar should be set high on the research and human testing needed for the acceptance of another Lyme vaccine.
Ticks carry co-infections along with the bacteria that causes Lyme disease, and these additional bacteria, parasites, and viruses can carry equally debilitating symptoms that the vaccine does not address.
While news of the vaccine may seem exciting to some, we feel it's important to exercise maximum caution until a prevention tool like this is proven to be safe and effective.
GLA has also been focused on therapeutic solutions for both new victims of Lyme & long-haul or chronic Lyme patients, where no single treatment works. We're proud to have funded the discovery of the first new drug in 30 years that's in the pre-clinical trial stage. GLA is also doing research on other treatments to address the robust inflammatory response that patients can have to the Lyme bacteria. In addition to treatments, GLA has developed an early direct test, but it needs further funding to bring to market. We've also teamed with larger pharmaceutical companies to bring additional improved tests to market. Learn more on these two partnerships below:
We are grateful that funds are being allocated to address this serious issue, and hope that in addition to a vaccine, companies like Pfizer will also join us in our quest for better tests and more effective treatments.
The announcement has been widely covered in the mainstream media. View the articles below:
AP: Major test of first possible Lyme vaccine in 20 years begins
Washington Post: Lyme disease vaccine in late-stage trials would be first in 20 years
NPR: A vaccine for Lyme disease is in its final clinical trial
NBC: Pfizer begins late-stage trial testing Lyme disease vaccine