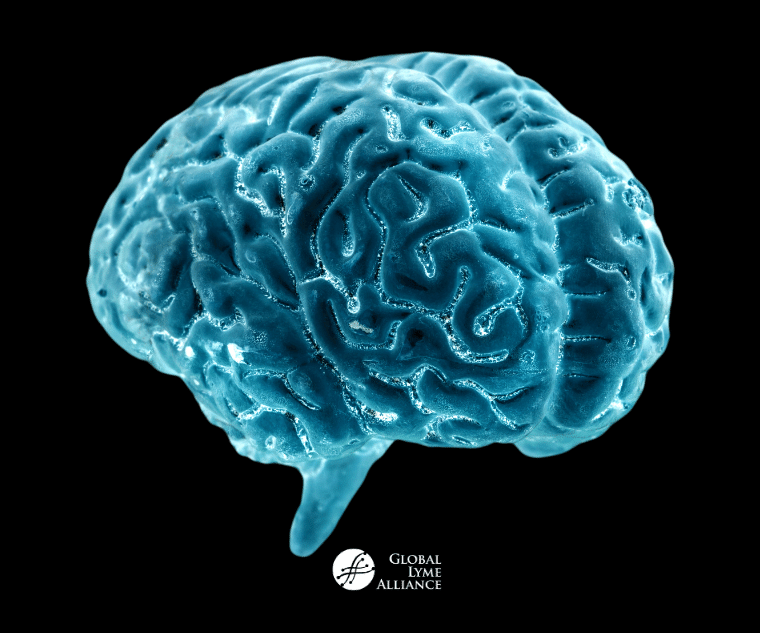 by Jennifer Crystal
In previous posts, I've mentioned the blood-brain barrier and the fact that tick-borne illnesses can cross it and infect the central nervous system. Daniel Cameron, M.D. and I also talked about the blood-brain barrier as part of our webinar on Lyme and COVID-19. Several patients have asked me to explain what exactly the blood-brain barrier is, how/why tick-borne infections cross it, and what it means when they do. Rather than give a short answer in one of my Dear Lyme Warrior…Help! FAQ posts, I thought I'd dedicate a blog to breaking down the science of the blood-brain barrier into layman's terms.
The central nervous system consists of the brain and spinal cord. Since it plays a key role in most bodily functions, the body wants to protect the CNS from anything that could harm it, like pathogens. Therefore, the CNS has security: a protective border of cells that form the walls of blood vessels that regulate what moves between the blood and the brain. According to the Journal of Neuroinflammation, this protective border, known as the blood-brain barrier, "separates the central nervous system (CNS) from the peripheral tissues. In order to maintain homeostasis in the CNS, the blood-brain barrier controls material, nutrients and cell transfer from the blood to the brain and from the brain to the blood."[i]
To put it in simpler terms, think of a swim cap. Cloth swim caps are comfortable. They're soft, and don't hurt your scalp when you put them on. Unfortunately, though, the loose, thin material makes them more permeable than their rubber counterparts. Cloth swim caps don't do their job of protecting your hair very well. You might have a nice swim, but you'll probably get out of the water with wet or at least damp hair.
Rubber swim caps are tighter and thicker. They squeak as you stretch them over your skull, pulling on your skin. Once they're on, though, you're assured a fairly dry swim. When a rubber swim cap is worn properly, it protects your hair well; you can spend hours in the water and emerge with completely dry hair.
The blood-brain barrier is like a rubber swim cap. The body puts in place its best protective shields against its most vulnerable areas: a pregnant woman's belly grows hard to protect her baby; scabs form to protect open wounds; the blood-brain barrier acts as a swim cap to protect your brain.
Unfortunately, even the best protection isn't foolproof. Rubber swim caps don't always work perfectly. A little hair can still creep out and get wet. A foreign object could perforate the material, allowing water to seep in. In the case of the central nervous system, that foreign object could be a pathogen—say, a sneaky spirochete (the bacteria that causes Lyme disease) that can spiral its way across the blood-brain barrier, causing a security breach that jeopardizes the integrity of the central nervous system.
In his book Lyme Disease: Medical Myopia and the Hidden Global Pandemic, Bernard Raxlen, M.D. writes, "In some of the earliest Lyme research, Dr. Burgdorfer, the researcher after whom the Lyme Borrelia organism is named, showed that the bacterium had the capability to penetrate cell walls." He gives an overview of the way spirochetes can penetrate the blood-brain barrier: "Borrelia can traverse this barrier by the addition of plasminogen, which is localized to the site of the spirochete-endothelial cell interaction, leading to a transient breakdown of the blood-brain barrier and facilitating the invasion of B. burgdorferi in the central nervous system."[ii]
In other words, Lyme bacteria turns a rubber swim cap into a cloth swim cap, easily breaking through to the central nervous system. Once that security has been compromised, spirochetes (as well as other tick-borne pathogens, like the parasite Babesia can burrow deep into the brain and spinal cord. The infections then wreak havoc on the central nervous system, causing symptoms such as brain fog, sleep disturbances, word loss, or repetition. tremors, headaches, and even paralysis.
At this stage, the infection becomes much more difficult to treat. But while the road to recovery will likely be long, hope is not lost. Lyme Literate Medical Doctors (LLMDs) know which antibiotics can also penetrate the blood-brain barrier to chase and kill tick-borne infections. Sometimes this means intravenous antibiotics. Sometimes it means adding an anti-inflammatory medication that works in conjunction with the antibiotic to get across the barrier. While it will not help to share my ever-changing protocol, I can tell you that after prolonged treatment, my neurological symptoms are much, much better. Now I feel like I have a good strong swim cap again, and while that can sometimes be a little uncomfortable—i.e., I sometimes still have flare-ups—overall I am enjoying a great swim.
[i] Małkiewicz, M.A., Szarmach, A., Sabisz, A. et al. Blood-brain barrier permeability and physical exercise. J Neuroinflammation 16, 15 (2019). https://doi.org/10.1186/s12974-019-1403-x
[ii] Raxlen, Bernard, M.D. with Cashel, Allie. Lyme Disease: Medical Myopia and the Hidden Global Pandemic. Hammersmith Health Books: London, 2019 (100).
Related Posts:
Dealing With Brain Fog
Living with Lyme Brain
Stop the Music! How to X Out the Songs and Words That Keep Playing in Your Head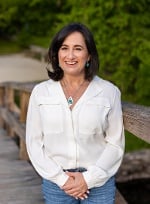 Writer
Opinions expressed by contributors are their own. Jennifer Crystal is a writer and educator in Boston. Her work has appeared in local and national publications including Harvard Health Publishing and The Boston Globe. As a GLA columnist for over six years, her work on GLA.org has received mention in publications such as The New Yorker, weatherchannel.com, CQ Researcher, and ProHealth.com. Jennifer is a patient advocate who has dealt with chronic illness, including Lyme and other tick-borne infections. Her memoir, One Tick Stopped the Clock, is forthcoming from Legacy Book Press in September 2024. Ten percent of proceeds from the book will go to Global Lyme Alliance. Contact her via email below.