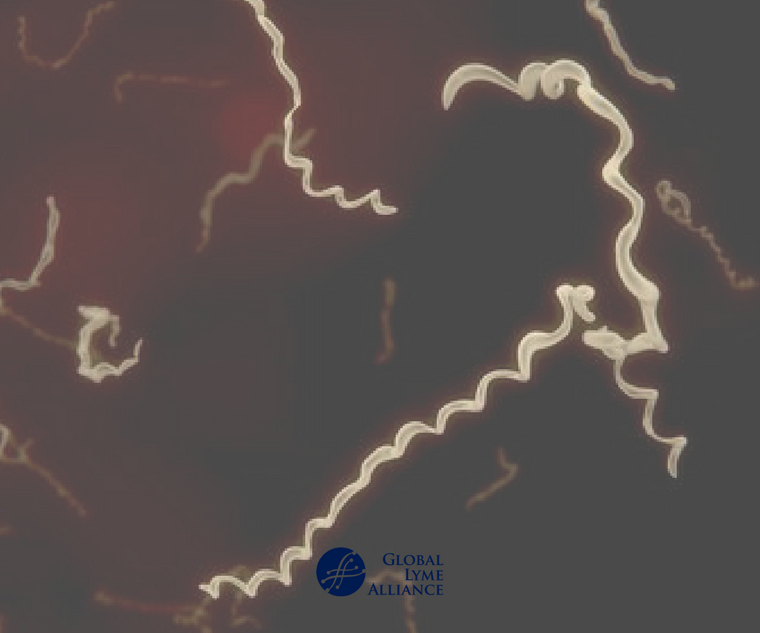 Five Postdoctoral Scientists Will Focus on Chronic Lyme
GREENWICH, CONNECTICUT (Dec. 5, 2017)
Global Lyme Alliance (GLA), the leading 501(c)(3) dedicated to conquering Lyme and other tick-borne diseases through research, education and awareness, today announced the awarding of its first-ever fellowships to five young postdoctoral scientists whose work focuses on Post-Treatment Lyme Disease Syndrome (PTLDS) or chronic Lyme. The three-year fellowships, made possible with the support of Deborah and Mark Blackman, will support five recent Ph.D. graduates with specific interest in understanding whether persistence of the bacteria Borrelia burgdorferi, the Lyme disease pathogen, or host evasion mechanisms are responsible for the continued symptoms experienced by patients treated for Lyme disease. "The new fellows are hard-working and brilliant young scientists with fresh ideas who will tackle the mechanistic underpinnings of PTLDS," said Mayla Hsu, Ph.D., GLA's director of research and grants. "We're delighted to be able to support these researchers at the beginning of their careers." The five are:
George Aranjuez, Ph.D., University of Central Florida, is studying the molecular mechanisms that Borrelia uses to survive during mammalian infection and how it evades the immune system.
Ashley Groshong, Ph.D., University of Connecticut, is examining the link between Borrelia protein metabolism and its ability to form persister cells thus evading antibiotic assault.
Matthew Muramatsu, Ph.D., University of Texas-Southwestern, is exploring how the genetics of persister Borrelia differ from that of replicating bacteria. His work will focus on how the transcription signals that start the persister pathway are regulated.
Bijaya Sharma, Ph.D., Tufts University, is studying whether immune deficiency is related to continued symptoms in Borrelia-infected mice. Her work explores the genetic factors in Borrelia that underlie bacterial persistence.
Xuran Zhuang, Ph.D., University of Maryland, will use tick microinjection to study the growth of persister bacteria and its genetic pathways in samples she recovers from patients.
The "Blackman-GLA Postdoctoral Fellowships" will total $1,125,000. Each fellow will receive $75,000 per year, for each of the three years, including travel expenses to Lyme disease conferences and an invitation to GLA's annual closed-door scientific symposium, where they will participate in scientific discussions, present their findings and meet with program donors Deborah and Mark Blackman. All applicants were required to submit a detailed scientific proposal for expert review. Annual reports on progress of project milestones will be required before second and final installments will be awarded.
"Supporting young researchers at the beginning of their careers shows the commitment of GLA and the Blackmans to nurture the development of a cadre of experts in the Lyme disease field," said Scott Santarella, GLA's CEO. "We also hope that the findings of these scientists will be potentially broadly applicable to other infectious diseases." In addition to the fellowships, GLA awards grants each year to researchers working on promising projects that best fulfill the organization's goal to improve diagnostic testing and uncover more effective treatment protocols. Proposals received for the 2017-18 research grant cycle represented a broad range of interests ranging from tick ecology to co-infections, from new treatment approaches to basic biology of Borrelia infection in the mouse model, in both its acute and chronic stages. The 2017-18 grantees will be announced before the end of the year.
---
Global Lyme Alliance (GLA) is the leading 501(c)(3) dedicated to conquering Lyme disease through research, education and awareness. GLA has gained national prominence for funding the most urgent and promising research in the field, while expanding education and awareness programs for the general public and physicians. Learn more at GLA.org.