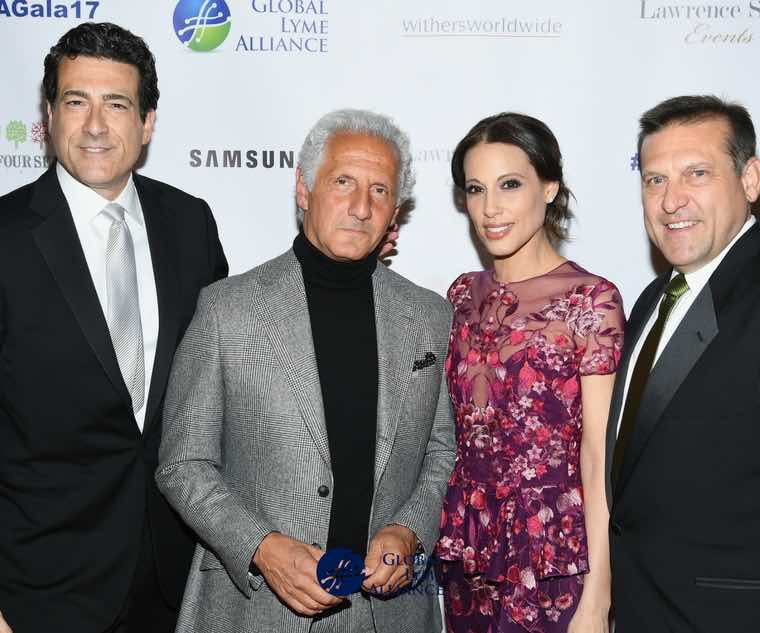 Philanthropist and Animal Rights Advocate, Marisol Thomas and Celebrated Menswear Designer and Author, Joseph Abboud honored at event to raise funds for Lyme disease research and education
GREENWICH, CONNECTICUT (October 12, 2017)
Global Lyme Alliance (GLA), the leading 501(c)(3) dedicated to conquering Lyme and other tick-borne diseases through research, education and awareness, today announced that its third annual New York City Gala raised $2 million. The funding will support GLA's mission to advance scientific research leading to a reliable diagnostic test and better treatment protocols, as well as educate both the public and physicians about Lyme disease.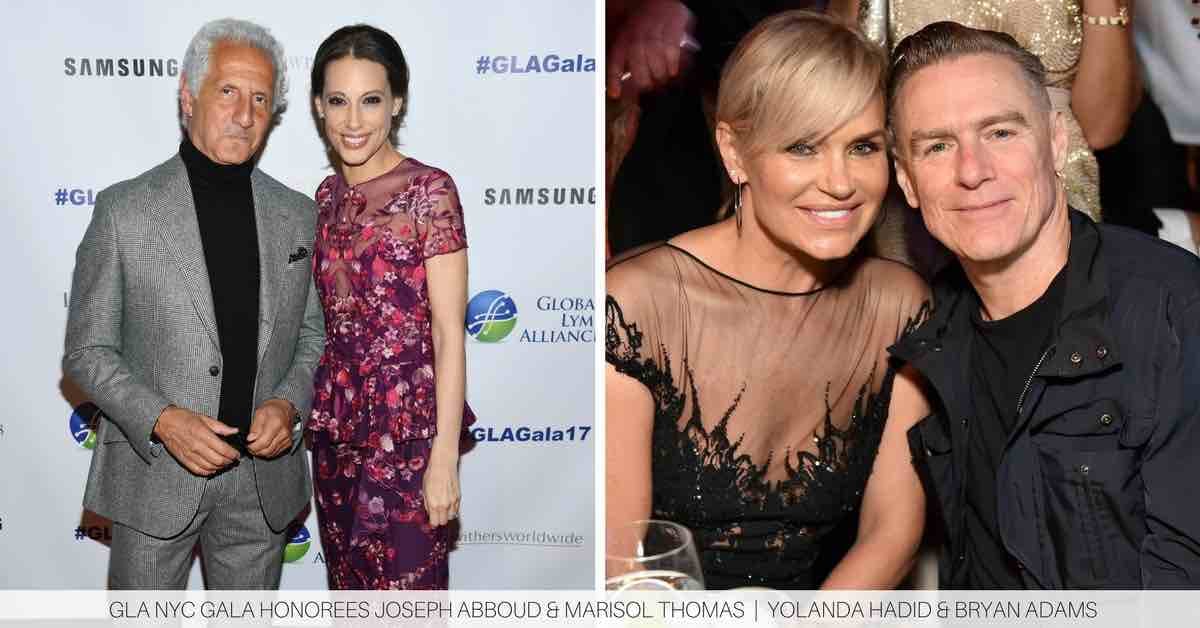 The October 11 gala, attended by more than 700 supporters at Cipriani 42nd Street, honored— Marisol Thomas, philanthropist, animal rights advocate and wife of Grammy Award-winning musician, Rob Thomas; and Joseph Abboud, celebrated and award-winning menswear designer and author of Threads: My Life Behind the Seams in the High-Stakes World of Fashion and Fashion Designer Encyclopedia—for their active roles in driving awareness of Lyme disease and their commitment to finding a cure for this complex and misunderstood disease. Rosanna Scotto, co-anchor of FOX 5 Good Day New York, hosted the event.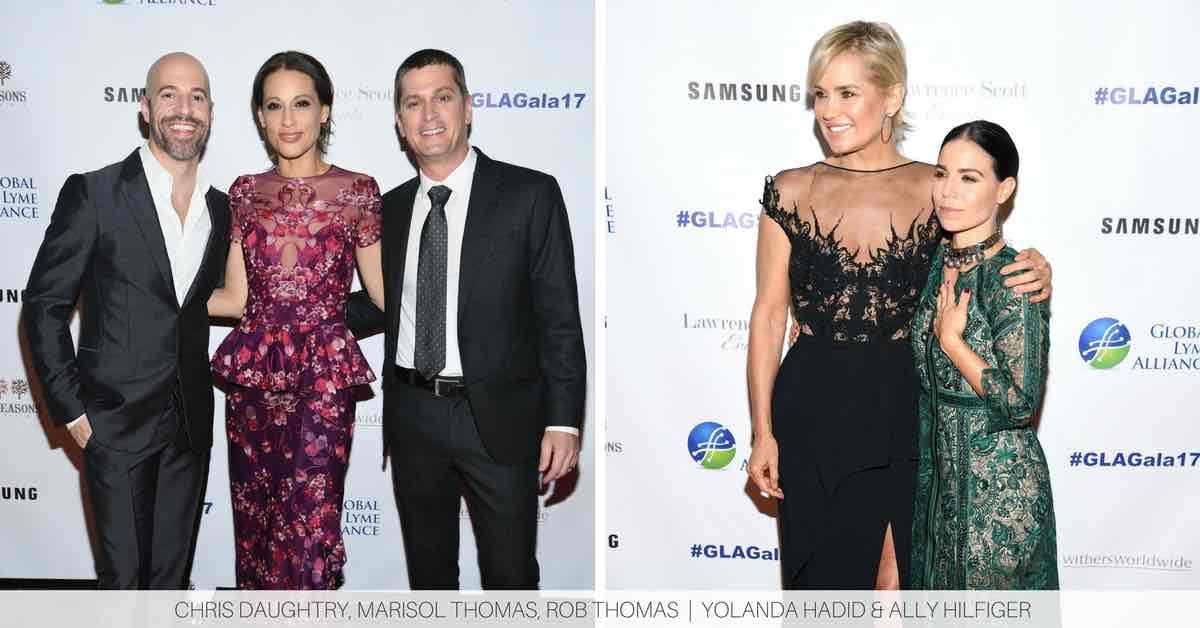 "The threat of Lyme is real, and growing by the day. This gala helps get us closer to finding answers, and ultimately a cure for Lyme disease, thanks to the support and generosity of everyone involved," said GLA CEO Scott Santarella. "We are truly grateful to have such tremendous support this year. From our honorees, to our co-chairs, donors, and everyone else who played a role in making this event successful, we are so thankful."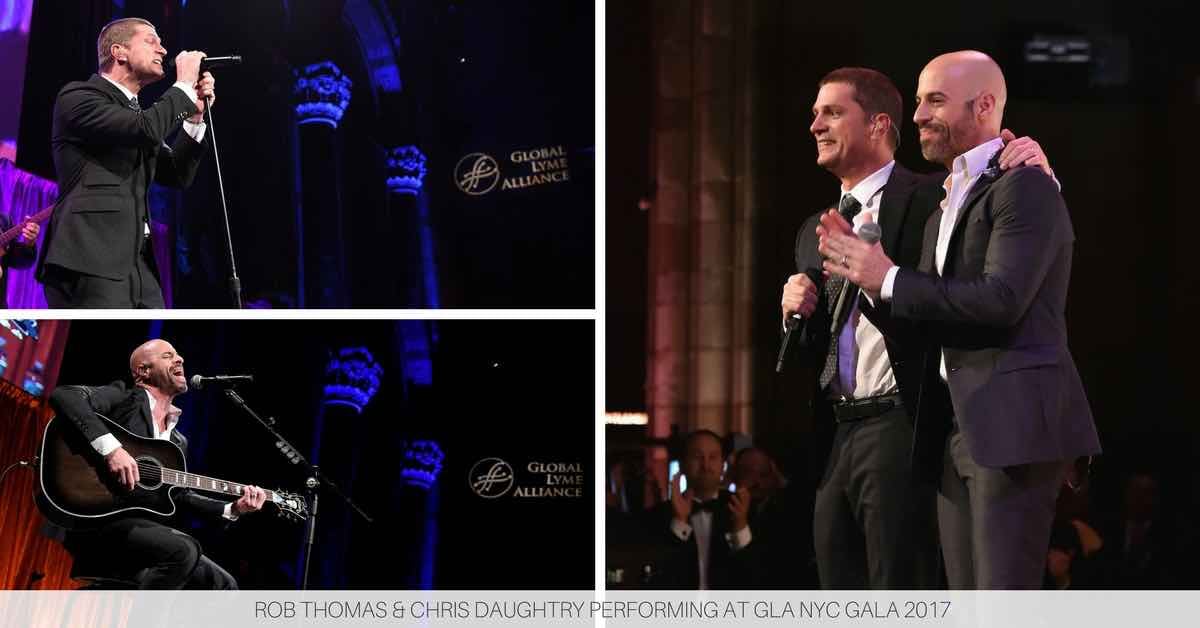 The Co-Chairs for the gala included Tim Baxter, president and CEO, Samsung Electronics America; Nick Lippman, partner, Lippman Entertainment; Jay McInerney, best-selling author; Jarrod Nadel, chief product development director, Tailored Brands, Inc.; Julian Niccolini, partner, The Four Seasons Restaurant; David Nolan, vice chairman, Millennium Management; Larry Scott, owner, Lawrence Scott Events; Rob Thomas, Grammy Award-winning singer/songwriter and producer; Alex von Bidder, partner, The Four Seasons Restaurant. The evening's Honorary Event chairs included Yolanda Hadid, television personality and author; Ally Hilfiger, author, Lyme advocate and fashion designer; Dee and Tommy Hilfiger; Thalia Mottola, singer/songwriter, actress, and entrepreneur; Mike Schneider, broadcast journalist and documentary producer.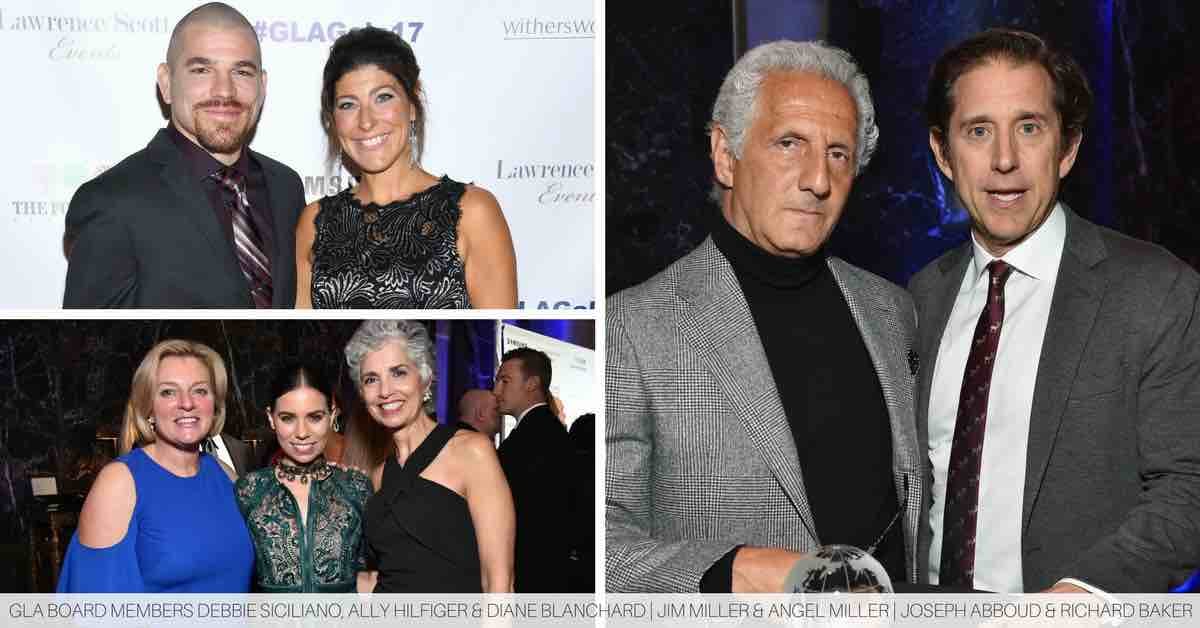 The ceremony was followed by performances from special musical guests, including Grammy award-winning artist, Rob Thomas, and Grammy-nominated singer/songwriter and frontman for the band bearing his name, Chris Daughtry. Guests in attendance were also treated to amazing food inspired by The Four Seasons Restaurant's new menu, courtesy of executive chef Pecko Zantilaveevan, as well as a beautiful setting created and generously donated by Lawrence Scott Events.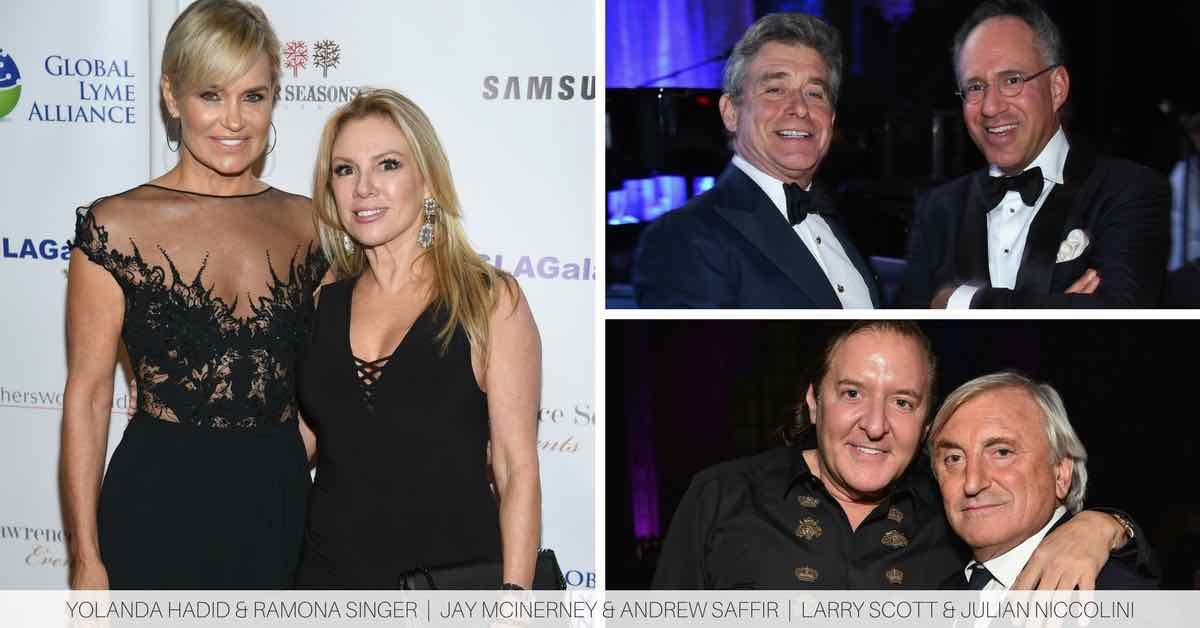 Everyone is at risk for Lyme disease. Each one of us is just one tick bite away from contracting the disease. Cases of Lyme have been reported in all 50 states and more than 80 countries, making it a health crisis with worldwide impact. Additionally, current diagnostic tests for Lyme disease are more than 50 percent inaccurate, resulting in failed and misdiagnoses. The number of cases reported annually has increased nearly 25-fold since national surveillance began in 1982. 329,000 people in the United States alone contract Lyme disease each year, according to the Centers for Disease Control and Prevention. To learn more, or to make a donation to GLA, please visit GLA.org.
---
### ABOUT GLOBAL LYME ALLIANCE Global Lyme Alliance (GLA) is the leading 501 (c)(3) dedicated to conquering Lyme disease through research, education and awareness. GLA has gained national prominence for funding the most urgent and promising research in the field, while expanding education and awareness programs for the general public and physicians. Learn more at GLA.org.
---
GLA Gala Press Coverage
FOX 5 Coverage of Gala with Marisol and Rob Thomas
Ally Hilfiger and Rob Kobre on Cheddar TV
Abboud Helps Raise Awareness for Lyme Disease
The 2017 Global Lyme Alliance Gala Honors Joseph Abboud and Marisol Thomas
Videos Shown at Gala
Lyme Disease: The Threat is Real
GLA: Join the Fight Against Lyme Disease
---
Photos courtesy of Getty Images.