This gripping documentary exposes the relentless fight of patients against Lyme disease and chronic illness.
When I first saw the Lyme disease documentary Under Our Skin in 2008, I had to leave the theater. Not only were my neurological symptoms of tick-borne illness overwhelmed by the audio-visual stimulation of a big-screen movie, but moreover, the stories of physical and emotional havoc of Lyme were too close to my own. I was too sick, too afraid that I would be stuck forever in the world portrayed in the film.
When I saw the new Lyme disease documentary I'm Not Crazy, I'm Sick—which touches on the same physical, emotional, and financial turmoil of Lyme depicted in Under Our Skin—I reacted very differently. I could relate to so much of what the patients in the film are going through, but from a distance, now that I am in remission.
What got me from point A to point B on the 15-year journey between the two documentary releases is exactly what I'm Not Crazy, I'm Sick makes a call to action for: adequate and appropriate support.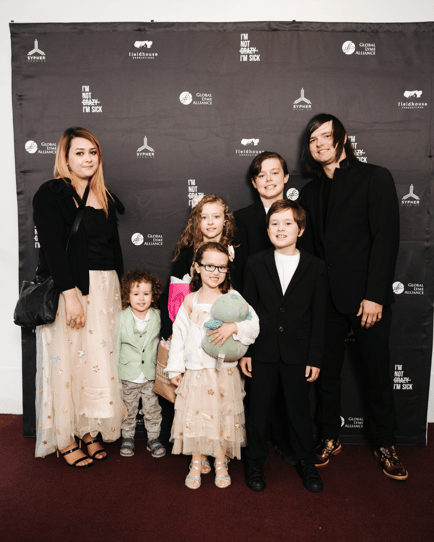 Through the stories of the Mode family (pictured left), Ash Baker, the Cleworth family, and WNBA MVP Elena Delle Donne, I'm Not Crazy, I'm Sick showcases exactly how devastating Lyme disease can be on people from all walks of life. Whether struggling to access treatment or able to secure the best care, patients from small-town Maine to the pro basketball court are equally frustrated when their illness is invalidated. As Delle Donne says, "We all just want to be heard. We all come from different walks of life. We all have our own struggles."
Sadly, many tick-borne illness patients are not heard by physicians, family and friends, and insurance companies. As I'm Not Crazy, I'm Sick shows, the impact of this dismissal can lead to treatment delays, financial ruin, family strife, distrust in the medical system, and mental illness. Psychiatrist Robert Bransfield, MD says, "It's tragic that we have all this suffering that could be prevented."
"It's just as much a human rights issue as it is a scientific issue. To pretend it doesn't exist is a crime."
Physicians and researchers including Monica Embers, PhD, John Aucott, MD, Mark Soloski, PhD, Steven Phillips, MD, and Sean McCloy, MD, MPH, MA give credence to the science of tick-borne illness, especially in its chronic form, and also to the unnecessary suffering caused by ignorance of the facts. Dr. Phillips notes, "It's just as much a human rights issue as it is a scientific issue. To pretend it doesn't exist is a crime."
I was told by countless people that my symptoms didn't exist, and then, when diagnosed, that my illness didn't exist. Like the patients in both Under Our Skin and I'm Not Crazy, I'm Sick, I fought for validation along with my health. And I was lucky. Despite an eight-year battle for diagnosis, a multi-year convalescence including one complete relapse, and debilitating symptoms that derailed my life plan, I survived. I had the help of family and friends. I had access to medical care. Though it took a while to get it, I had the support I needed to eventually move from surviving to thriving. From walking out of a movie theater to watching a documentary with gratitude for my own renewed health.
But, as I'm Not Crazy, I'm Sick demonstrates, too many patients are not as lucky. Dr. Bransfield notes that people with chronic infections are more likely to be suicidal, explaining that with Lyme disease, there is a social-psychological component of mental illness but also a physiological part, due to neuroinflammation causing a shift in brain chemistry. Former GLA CEO Scott Santarella speaks poignantly about those lost to suicide during Lyme disease, and the patients in the film reveal their own dark thoughts.
I went to equally dark places during my lowest points of illness, and like Ash Baker, was able to use creative expression as a way to "bring me back to life." In addition to coping mechanisms, patients need hope—even if they're incremental flickers of light in a long, dark tunnel, as Santarella describes—and they need physical, emotional, and financial support. Perhaps most importantly, they just need to be believed.
I'm Not Crazy, I'm Sick helps show the real story of life with Lyme disease. It offers validation to patients, but moreover, it shows people who can help patients—doctors, insurers, friends, and family members—exactly how support or lack thereof can make or break a patient's journey.
Produced by Sypher Studios and Fieldhouse Productions, I'm Not Crazy, I'm Sick released on May 30th.
GLA offers many support resources for patients, including financial resources and peer-to-peer support. Click here to learn more.
Sign up for GLA's newsletter below.
The above material is provided for information purposes only. The material (a) is not nor should be considered, or used as a substitute for, medical advice, diagnosis, or treatment, nor (b) does it necessarily represent endorsement by or an official position of Global Lyme Alliance, Inc. or any of its directors, officers, advisors or volunteers. Advice on the testing, treatment or care of an individual patient should be obtained through consultation with a physician who has examined that patient or is familiar with that patient's medical history.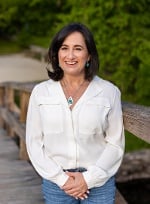 Writer
Opinions expressed by contributors are their own. Jennifer Crystal is a writer and educator in Boston. Her work has appeared in local and national publications including Harvard Health Publishing and The Boston Globe. As a GLA columnist for over six years, her work on GLA.org has received mention in publications such as The New Yorker, weatherchannel.com, CQ Researcher, and ProHealth.com. Jennifer is a patient advocate who has dealt with chronic illness, including Lyme and other tick-borne infections. Her memoir, One Tick Stopped the Clock, is forthcoming from Legacy Book Press in September 2024. Ten percent of proceeds from the book will go to Global Lyme Alliance. Contact her via email below.