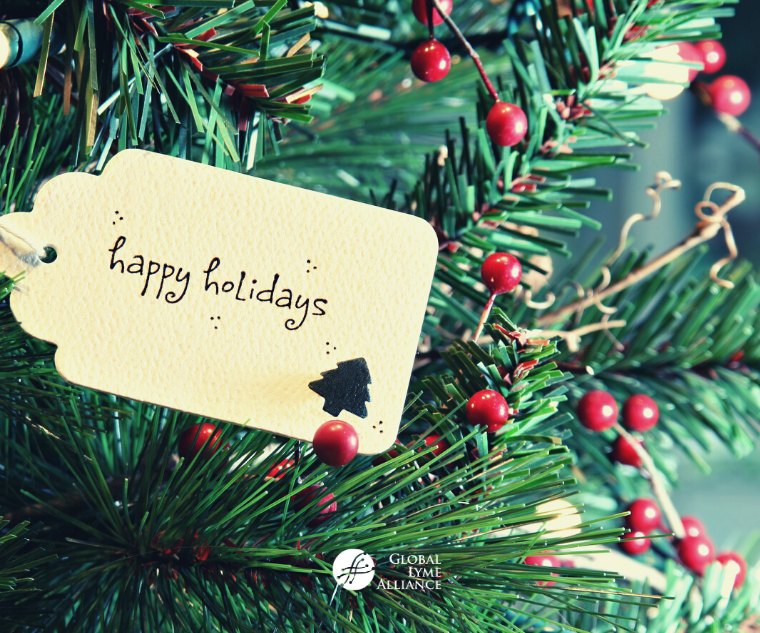 by Jennifer Crystal
As the holidays near and COVID-19 numbers spike, people are scrambling to figure out plans. Should they travel? Can they see family? If not, will the holidays still be the holidays?
As a Lyme disease patient who has had to miss countless gatherings due to illness, I can tell you that while the holidays might not quite be the same this year, there are ways to safely participate in them that can still make them great.
Holidays are all about tradition. When I was acutely ill with Lyme disease, babesiosis, ehrlichiosis, and chronic Epstein-Barr virus, my whole life was turned upside down. I couldn't work or socialize. I craved normalcy. Holiday traditions were a constant I had previously been able to count on. As winter closed in and I was still bedridden, I grew anxious. Would I not even have traditions anymore? Or, worse, would they just go on without me? I had FOMO—fear of missing out—before it became part of the common vernacular.
At first, I tried to join festivities as I once had. I sat at my family's boisterous Thanksgiving table, trying to enjoy conversation and food. Instead, I experienced sensory overload. My body ached, longing to be back in bed. I wound up outside on the front porch, trying to get some fresh air.
Even as I regained some strength, I still couldn't participate in festivities at full-tilt. I struggled to visit with multiple family members and friends over the holiday period. I often had to recover for days or even weeks. For several years, travel was out of the question.
Ultimately, to preserve my health, I learned to reframe my thinking about the holidays.
As I discussed in a previous post, "Making the Holidays Work For You,", I learned to consider what really mattered to me. Was it about celebrating on a certain date, or was it about being with people I love? Was it about staying up until midnight on New Year's Eve, or was it about doing something that made me feel hopeful about new possibilities? In that post, I outline some ideas that helped me put this new thinking into practice, such as having holiday celebrations at my own home, moving them to a time that worked well for me, and dropping an "all or nothing" attitude.
Reframing is an important tool to implement this year as we think about what's most important during our holiday celebrations. However, some of my previous ideas simply may not work in a pandemic. Even if the most important thing is being with the people you love, it may be safest to celebrate separately this year.
But that doesn't mean we can't celebrate at all.
Rather, I think we need to ask ourselves, how can we be present with the people we love, even if it's not in person? How can we show them we care, even if we can't hand-deliver presents or give them a hug?
Technology has been a saving grace for this year, and I think it can come in especially during the holiday season. While Christmas over Zoom is not the same as Christmas in person, it's still not a Christmas alone. Moreover, it's a choice that will hopefully allow for safe in-person gatherings sooner; we have to keep the big picture in mind.
There are others ways to be present without physical presence. Because I was at my sickest in my twenties, I missed many friends' weddings. I hated not being able to celebrate with them. But then I thought about what presents I could make them from bed. I started doing calligraphy for envelopes and place cards. I made scrapbooks for couples—collections of notes and photos from all of their loved ones—that they're still perusing years later. I pre-recorded toasts.
Afterwards, friends would call up and say, "We really felt your presence at the wedding." And while that wasn't the same as being there in person, it still brought joy.
They would also say, "That celebration was just one day. You'll be there for the rest of our lives." And I have been. As I've gotten healthier, battling my way into remission twice and staying there for over a decade, I have traveled to visit friends; I've played with their kids; I've celebrated with them at more recent parties.
Though not unfounded, my original anxiety was for naught, because missing a year—or even a few—of traditions didn't mean I'd miss them forever. Had I pushed myself to attend those celebrations when I really couldn't, though, I might not ever have gotten well enough to enjoy all of the festivities that I now can.
The holidays may not be the same this year, but that doesn't mean they won't ever be normal again. Choices we make to protect our health now will allow us safer gatherings in the future. And in the meanwhile, we just might start some new traditions.
For more blogs, click here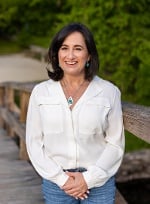 Writer
Opinions expressed by contributors are their own. Jennifer Crystal is a writer and educator in Boston. Her work has appeared in local and national publications including Harvard Health Publishing and The Boston Globe. As a GLA columnist for over six years, her work on GLA.org has received mention in publications such as The New Yorker, weatherchannel.com, CQ Researcher, and ProHealth.com. Jennifer is a patient advocate who has dealt with chronic illness, including Lyme and other tick-borne infections. Her memoir, One Tick Stopped the Clock, is forthcoming from Legacy Book Press in September 2024. Ten percent of proceeds from the book will go to Global Lyme Alliance. Contact her via email below.