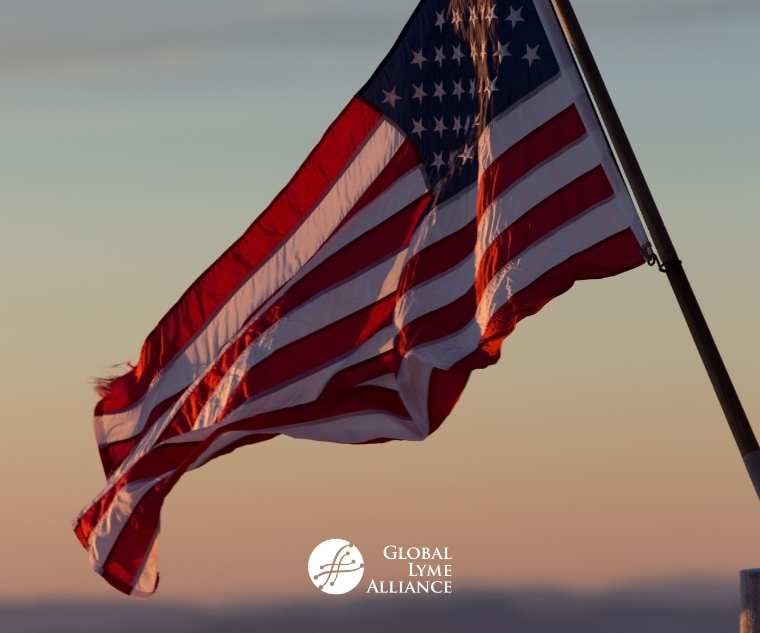 "I needed help with everything: cooking, cleaning, even washing my hair. As medical bills mounted, my savings quickly dwindled, and along with it, my precious independence."
When my friend's son was a baby just learning to speak, he would get very frustrated when adults tried to help him with tasks he thought he could do himself. When we'd approach him to twist open a plastic bottle, or build blocks, he'd push his hands out and say an incomprehensible word. Each time we tried, the jumbled word would come out again, with more gusto. Finally, we realized he was trying to say, "By myself." Even if tasks took longer than they might with help, this little boy wanted us to give him the time, space, and trust to do them on his own. He wanted independence.
From a young age, we all want independence. We depend on others, of course—as babies, we need our parents to care for us; as kids, we need parents, teachers, and coaches for guidance; as adults, we need friends and spouses for support. But we also have an inherent need to learn and grow on our own, so that we can blossom into capable individuals. As we get older, we take natural rites of independence passage: learning to ride a bike, learning to drive, moving out for college or work.
My own life took this path, too. After high school, I went to college in another state. I studied abroad in another country. I then moved to the Rocky Mountains, driving 1500 by myself to fulfill my dream of becoming a ski instructor. I needed some support, as all humans do, but I prided myself on finding a job and an apartment, and paying my own bills. I made my own decisions about who I spent time with, what I did, and where I went. I created my own life, and I was loving it.
And then, suddenly, everything came to a grinding halt.
A serious case of mononucleosis sent me back to my childhood bed, unable to work or care for myself. Two years later, I was still there. That's when a Lyme Literate Medical Doctor (LLMD) discovered that my Epstein Barr virus was not getting better because I was harboring underlying tick-borne infections: Lyme disease, babesiosis, ehrlichiosis, and possible bartonella. I spent the next several years shifting between family homes as I endured intense treatment including intravenous antibiotics, setbacks from Herxheimer reactions, and debilitating symptoms like flu-like fatigue, aching joints, headaches, burning extremities, hallucinogenic nightmares, and brain fog. I needed help with everything: cooking, cleaning, even washing my hair. As medical bills mounted, my savings quickly dwindled, and along with it, my precious independence.
I was incredibly lucky that my family could and would help me, but needing that assistance in the first place made me very uncomfortable. I felt like a burden. This wasn't the way things were "supposed" to be. As my friends got promotions and mortgages, I worried that I'd never be able to support myself again. I, like so many chronically ill patients who have lost their independence, lacked agency.
My friend's toddler son was frustrated as he tried to assert his independence and establish his own agency, but he was doing so as part of a natural progression. He was growing from a dependent baby to a less-dependent child. When you've already had your independence and then suddenly lose it, however, the frustration is that much more intense, because the progression isn't natural. My own frustration reached fever pitch when I achieved remission—and with it my independence—and then, after a crushing relapse, lost both again. By far, that was the lowest point of my entire medical journey.
In addition to frustration, loss of independence brings feelings of guilt and shame. Though it might sound nice to have one's family helping with bills and tasks of daily living, the reality is not fun. I felt constant pressure from those around me, from society, and most of all, from myself to get better and be able to do more. I yearned to catch up to my peers. Most days, I churned with anxiety, which certainly didn't help my recovery. I wanted to prove that I was a functioning adult who could take care of herself.
I later realized that I was conflating know-how with physical ability. I was temporarily unable to take care of myself in certain ways because I was too sick to do so, not because I didn't know how. Pre-illness, I had already established a benchmark of success. As I slowly crawled out of relapse and earned remission once more, I worked my way back towards those points of independence. I moved out on my own, albeit only a few miles from my parents, so they could stop by often to help. I volunteered just a couple hours a week, so that I could focus on my health and not over-extend myself. Eventually, I was able to take on short freelance writing assignments. I started driving on my own, first just to local appointments and then further distances. With each step, I felt more empowered.
It's important for patients to feel agency even when they're in the throes of illness. Even if you are completely bedridden, what are some things that you can still do by yourself? Are you able to fold your laundry? Sort your medications? How about things you want to do for yourself? Can you talk on the phone with a friend for ten minutes? Can you take a bubble bath? Can you join an online support group? Independence doesn't have to mean physical tasks or monetary contributions. It can be achieved by taking on any small matter as your own. Ownership, and control, are extremely important to patients whose illness can feel wildly out of control.
If you are a caregiver, especially of an adult patient, please remember that they are in not in this position by choice. (Neither are you, and you need your own support and your own independence, as I discuss in my "Saluting the Caretakers of Lyme Patients" post). Please also remember that adult patients are not children. It is easy to slip back into a parent-child dynamic when your adult child returns to live with you, especially when they're not feeling well. But that adult child needs agency now more than ever, because illness has already stripped them of so much. Ask how you can help, but don't assume. Try to encourage, not criticize. And give the patient "social space"—room to talk on the phone, or visit with friends, without asking questions that you wouldn't know the answers to if the patient wasn't living with you. (For more tips, see my "Care Versus Overcare: A Fine Line" post).
Communication over these issues can be tough, just as it was for my friend's son whose vocabulary didn't yet include "by myself." But once we understood what he meant, everyone was happier. His needs were heard and met. His frustration went away. We all felt good that we understood him. We gave him space. We gave him time. And now he has grown up into a happy, independent little boy, who knows there are people to catch him if needed.
As a Lyme patient who has re-established independence, I feel the same way.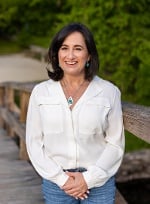 Writer
Opinions expressed by contributors are their own. Jennifer Crystal is a writer and educator in Boston. Her work has appeared in local and national publications including Harvard Health Publishing and The Boston Globe. As a GLA columnist for over six years, her work on GLA.org has received mention in publications such as The New Yorker, weatherchannel.com, CQ Researcher, and ProHealth.com. Jennifer is a patient advocate who has dealt with chronic illness, including Lyme and other tick-borne infections. Her memoir, One Tick Stopped the Clock, is forthcoming from Legacy Book Press in September 2024. Ten percent of proceeds from the book will go to Global Lyme Alliance. Contact her via email below.