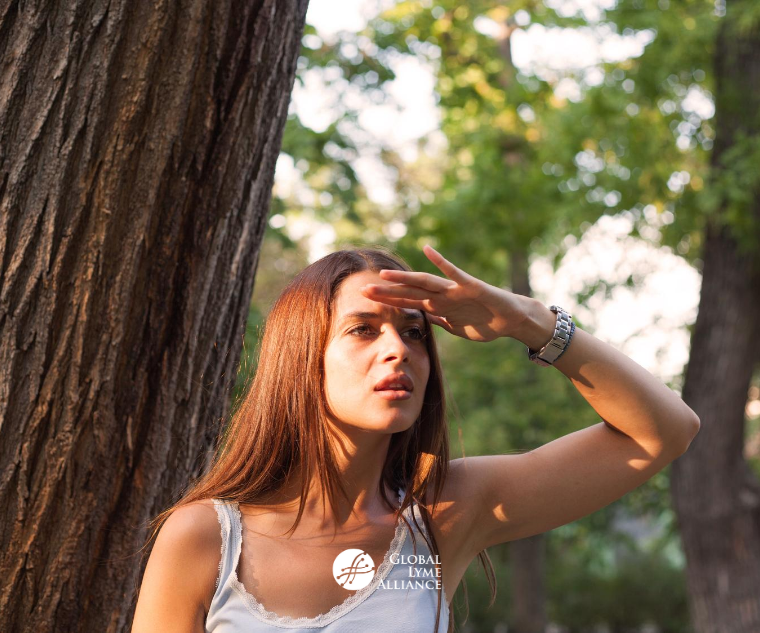 by Jennifer Crystal
It's finally Summer! The heat has arrived, the sun is out, and everyone wants to be outside. Before we begin to romp too freely in the great outdoors, however, we have to remember that we're not out of the woods—not with respect to either tick-borne illnesses or COVID-19. This can be hard to remember when you're feeling well, you're tired of being cooped up, and you're ready to play.
One of the difficult and unfair realities of Lyme disease is that getting over it doesn't protect you from getting it again. It would be so nice if we built up antibodies that made us immune to future tick bites, but that isn't the case. Whether you've completely recovered from a case of Stage 1 Early Localized Lyme Disease, or you are wrestling with long-term symptoms from Stage 3 Late Disseminated Lyme Disease, you are unfortunately still at further risk for another tick bite. A new bite could cause re-infection of Lyme; it could exacerbate or worsen your current symptoms; or it could give you another tick-borne disease such as babesia, ehrlichia, bartonella, or anaplasmosis.
As I said in my Calculating Risks post, the risk of another tick bite doesn't mean we should stay inside in fear. Instead, it means we need to take necessary precautions. For instance, instead of shouting, I'm over Lyme! I'm done with it!" and running through the woods, we need to avoid woods, brush, and long grasses. In addition, we need to stay on cleared paths, use repellent, wear long pants and light-colored clothing (to easily spot ticks), throw clothes in the dryer at high heat as soon as we come inside, take a shower and do our daily tick checks. In short, we need to Be Tick AWARE.
We also can be smart about the activities we choose. I personally avoid hiking, but I have found other fun summer activities that are a bit safer. For instance, I love to swim, kayak, and paddleboard, and I do so in areas not surrounded by woodsy land. Kayaking and paddleboarding are especially good activities this summer, while we're still experiencing the COVID-19 pandemic because you can do them alone, or at a safe social distance from a friend.
These activities are great if you have recovered from Lyme or, like me, are in remission. If you're in the midst of your battle, just the idea of exercise is probably exhausting to you. Patients on certain antibiotics can't go in the sun. And the heat can be especially hard on Lyme patients. But you can still enjoy the summer.
You can sit in a chair in the shade, away from others or with a mask on, and at least be outside. You can dip your feet in a small wading pool or even a bucket of cool water. Get creative: what do you love most about summer, and how can you now do it in the context of acute illness and a global pandemic?
This summer, everyone is making accommodations, so as a Lyme patient you should not feel so different for needing to do so. We are not out of the woods yet with COVID-19, either. Many states re-opened too soon because officials thought the curve was flattened enough for hospitals to not be overwhelmed. But the virus is still real and dangerous. We must continue to follow social distancing guidelines, wear masks, and protect ourselves from tick-borne illnesses, too.
People who have recovered from COVID-19 face the same unfair reality that recovered Lyme patients deal with: recovery does not ensure immunity. COVID-19 patients build antibodies, yes, but we don't yet know enough about whether those antibodies protect us from re-infection, or for how long. So even though I had a positive COVID-19 antibody test after my long-haul journey with the virus, I still have to be just as cautious as everyone else. Again, this doesn't mean I'm hiding inside. I do solo outdoor activities. I wear a mask. I wash my hands and use hand sanitizer. I see just a few friends who also wear masks and who have been following good quarantine protocols, from a safe social distance. I avoid going into stores as much as possible.
And whenever I go outside, I follow the necessary tick precautions, too. It takes longer than usual to get ready to go out now. Instead of just grabbing my keys and phone, I now make sure I have sunscreen, bug spray, mask, gloves, sanitary wipes, and hand sanitizer. It's a production, but worth it. We may not be out of the woods yet, but we can do our best to safely enjoy our days until we are.
More recent blogs:
The Lyme Voices You Didn't Hear at TBDWG Meeting
Overcoming Lyme Disease GI Issues with Kate Farms
Do we need clinical trials, even for long-used drugs?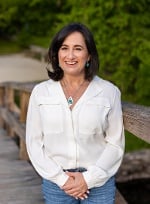 Writer
Opinions expressed by contributors are their own. Jennifer Crystal is a writer and educator in Boston. Her work has appeared in local and national publications including Harvard Health Publishing and The Boston Globe. As a GLA columnist for over six years, her work on GLA.org has received mention in publications such as The New Yorker, weatherchannel.com, CQ Researcher, and ProHealth.com. Jennifer is a patient advocate who has dealt with chronic illness, including Lyme and other tick-borne infections. Her memoir, One Tick Stopped the Clock, is forthcoming from Legacy Book Press in September 2024. Ten percent of proceeds from the book will go to Global Lyme Alliance. Contact her via email below.