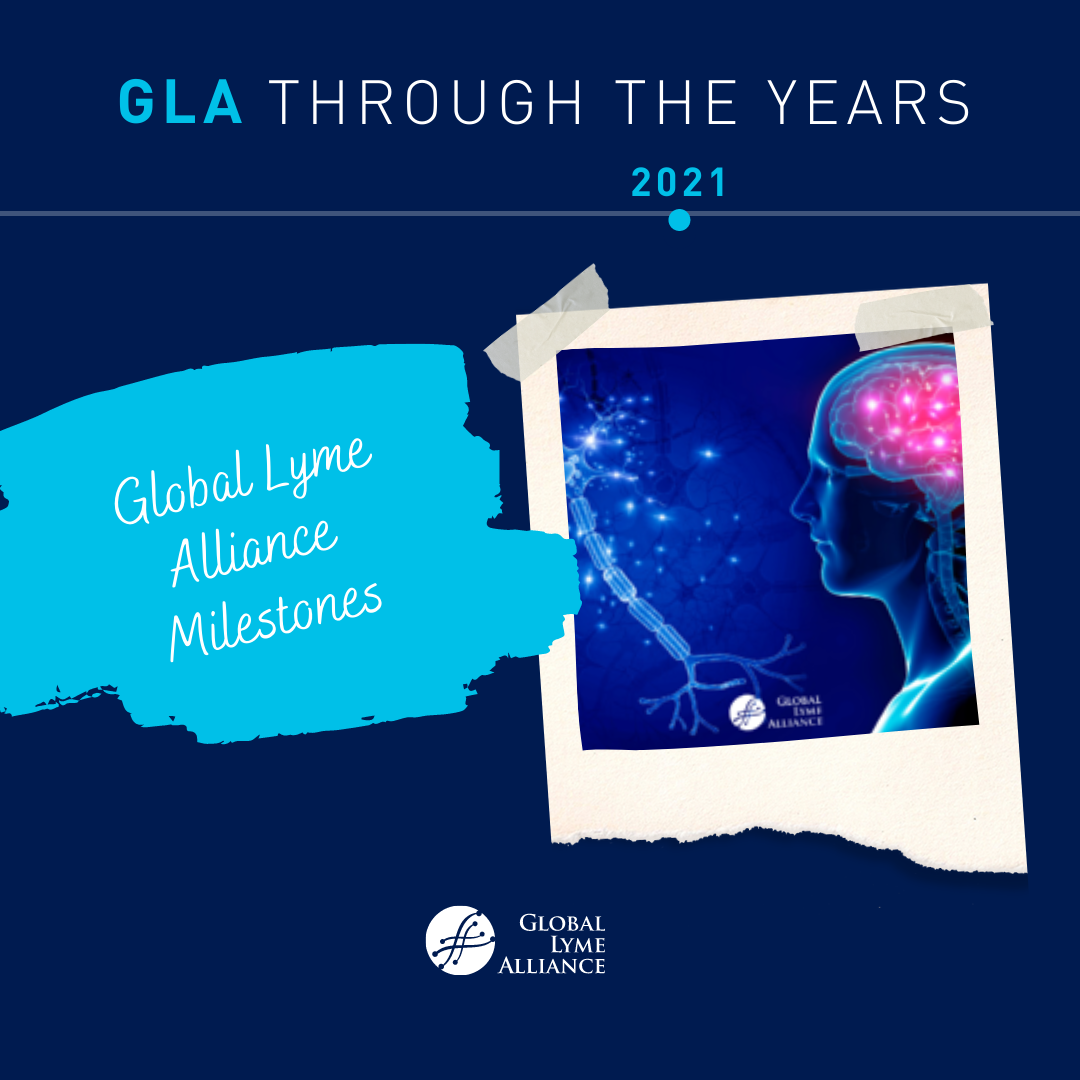 Though 2021 has been difficult in other arenas, it's brought great strides in the Lyme world. Thanks to generous support from donors, GLA has awarded over $13 million for Lyme and tick-borne disease research to date. As of 2021, up to 70 GLA-funded discoveries have been published in 40 internationally-respected scientific and medical peer-reviewed journals. We continue to offer free education and support programs to help patients, their families, and the entire Lyme community. Your donations have enabled great achievements this year. Visit GLA's timeline of accomplishments to see the incredible advances we've made throughout the years. Here are some additional highlights from 2021:
Medical breakthroughs
A drug discovery program funded by GLA at Northeastern University found that the antibiotic Hygromycin A has the potential to cure early Lyme disease and prevent it from becoming a chronic condition. Unlike broad spectrum antibiotics currently used in Lyme disease treatment, Dr. Kim Lewis found that Hygromycin A has the ability to selectively target the Lyme disease bacteria, Borrelia burgdorferi. Moreover, studies on mice show that Hygromycin A is well-tolerated and does not affect the gut microbiome.

What this means for patients: Hygromycin A will be developed into an antibiotic called FP-100 by Flightpath Biosciences. The drug will then need to go through clinical trials and get FDA approval. To ensure sound science, this is a multi-phase, multi-year process. If all goes well, FP-100 could be approved by 2028. That means both current and future Lyme disease patients could have access to a novel treatment that is specific to their disease and does not hurt their gut while preventing chronic Lyme disease.

GLA-funded investigator at Tulane University, Dr. Monica Embers, found proof of the presence of Borrelia burgdorferi in the post-mortem brain tissue of a chronic, neurological Lyme patient who was treated with antibiotics. GLA is now funding Dr. Embers to continue this study and search for the presence of Borrelia burgdorferi in autopsy samples from other Lyme disease patients as well as those who suffered from Alzheimer's disease and other forms of dementia.

What this means for patients: This news is heartening for Lyme patients who have long battled for validation of persistent symptoms. The research proves that persistent spirochetes can be found even after treatment. Continued research will hopefully lead to relief for patients who suffer from chronic symptoms of Lyme disease.
Patient Validation
GLA funded a groundbreaking study that links Lyme disease to psychiatric disorders. The study, led by Dr. Michael Eriksen Benros of Copenhagen University Hospital and Dr. Brian Fallon of Columbia University, found that a single diagnosis of Lyme disease has a 24% increased risk of any mental disorder, including depression. With two or more episodes of Lyme disease, that risk increases to 79%.

What this means for patients: Lyme disease patients have long struggled with psychiatric disorders such as depression and anxiety, which can be caused by the bacterial infection, and be a result of living with a complex illness. These patients often struggle to be believed by doctors, family, and friends. They hear comments like "you must just be depressed" from people who don't understand that psychiatric disorders can be an effect of a physical illness, not the root cause of someone's symptoms. This study brings validation to those patients, and will hopefully make it easier for future patients get the help they need.
Community engagement
GLA held its first virtual gala, the GLA Global Gala, which raised over $1 million to conquer Lyme and other tick-borne diseases. With virtual telecasts across the U.S., Europe, and beyond, the event brought together patients, researchers, practitioners, and advocates from around the globe. Dr. Phil and Dr. Oz made special virtual appearances, and world-class performers such as Andrea Bocelli, Rob Thomas, and Pia Toscano performed virtually.

What this means for patients: The $1 million raised from the gala will help GLA continue to fund research that directly impacts current and future Lyme disease patients. Moreover, the event demonstrated the camaraderie of Lyme warriors across the world, offering hope and inspiration for thousands of patients.
For one time only, watch an encore of the event that raised over $1 million to conquer Lyme: GLA's 2021 Global Gala by making a donation of your choice here.
GLA's milestones are a direct result of your generosity. When you give, GLA achieves. Supporting GLA allows us to continue to advance tick-borne disease research and turn scientific milestones into patient stepping stones.
View our full Timeline of Accomplishments and Donate today!